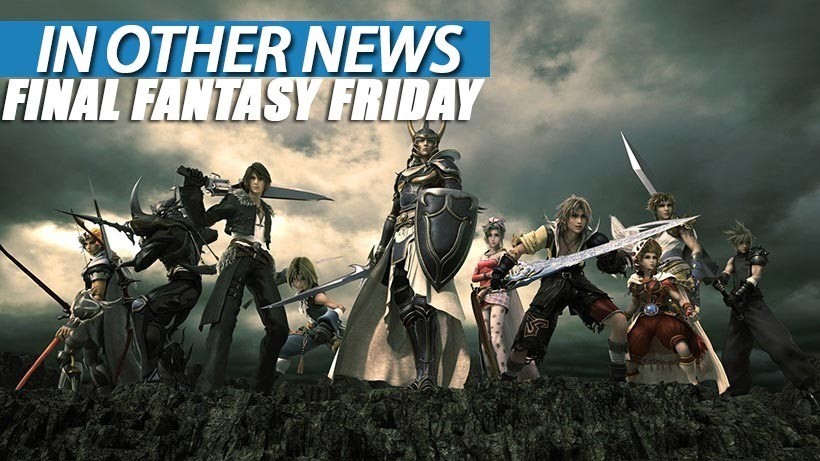 It's so…quiet in the office today. Geoff is currently experiencing the hell that is month-end shopping on a payday, Alessandro has vanished into the Wits nether-sphere and Zoe has dragged Matty along to the dildo flea market of Sexpo 2015. I hope they get me that latex gimp suit that I've been wanting.
With everyone gone, I've been left in charge of the site. So you can expect some BIG changes soon. On Monday, be prepared for even more Destiny posts as I run wild, drunk on the intoxicating fumes of power that have gone to my head! Also, no girlz allowed onto the website, and the first person who makes a crack about why I'm being excluded gets a lifetime ban.
In Other News: Disney Infinity goes mobile, there's a Christmas nightmare linked to this Kickstarter, Konami isn't on fire and the stupidest review restrictions we've ever had to deal with.
Here's the news that we didn't post today, because I was too busy wondering when Port Elizabeth had kicked off a neck massager industry.
News
Halo 5: Guardian's eSports Breakout mode gets tweaked after the beta
Maxis boss Lucy Bradshaw is leaving EA
Disney Infinity: Toy Box 3.0 arrives for mobile devices
System Shock: Enhanced Edition launches on GOG
Fancy a game by the art director of The Nightmare Before Christmas?
Orion Trail blasts off from Early Access on October 12
Steam's hosting a free weekend for Dawn of War
WildStar is getting graphical enhancements when it goes free-to-play
Stuff
No, Konami's Tokyo office is not on fire
The Ubisoft division where accountants and HR managers make games
Check out these dumbass review restrictions
Metal Gear Solid 5: The unfinished swan song
Videos
Rainbow Six Siege – Closed Beta trailer
Jotun – Release trailer
Tony Hawk's Pro Skater 5 – The Skaters Part 2
What's on at The Movies
This trailer for ANGRY BIRDS is working on managing its anger
This new trailer for HEROES REBORN confirms the fate of Claire Bennett!
Movies out today: 25 September 2015
Ridley Scott reveals PROMETHEUS 2 title, plans to link sequels (yes, plural!) to ALIEN
JOHN WICK 2 has found its director
Drew Goddard talks about the SINISTER SIX movie that almost was
This RIDE ALONG 2 trailer is not intimidated by you
Last Updated: September 25, 2015