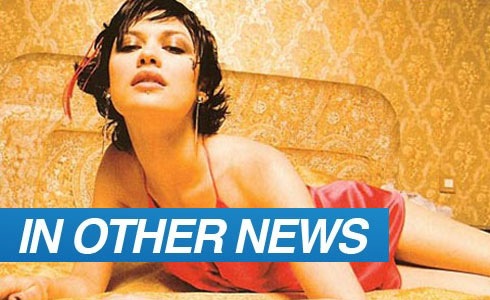 Today is not just any Friday – our favourite excuse for getting plastered. Today's James Bond creator Ian Fleming's Birthday, so our drink of choice this afternoon is the iconic gin martini – shaken, not stirred!
It also gives us a perfectly suitable reason to put up this lovely picture of Olga Kurlyenko, the most recent Bond girl. Speaking of which, tell us which one's your favourite in the comments!
Here's the news we didn't post because we were too busy looking at pictures of Pussy Galore on the internet.
Play
News
Kane & Lynch Film Loses director
Heavy Rain headed to PC?
No LAN, no how for Star Craft 2
 Screenshots
Sonic Colours Screenshots
HAWX 2
Stuff
IGN's sexy Jessica Chobot bares her breasts for glory (and charity)
Red Dead Redemption Avatar goodies
Videos
Iron…Baby
First 15 minutes of Alpha Protocol
Last Updated: May 28, 2010