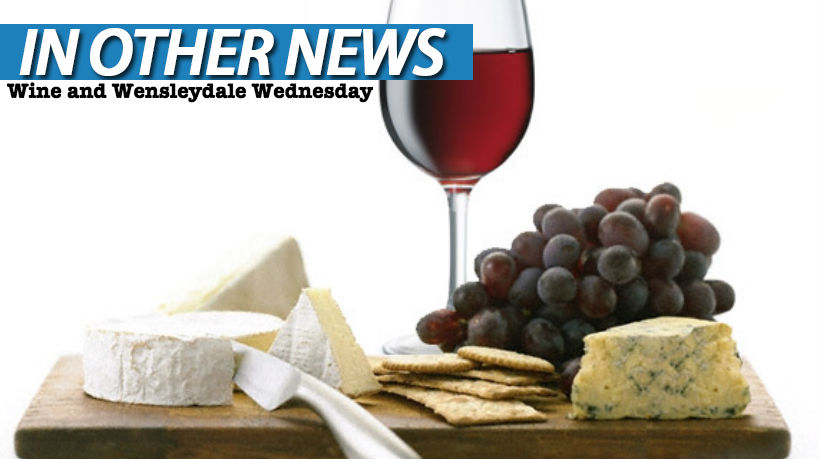 Would you like some more cheese with that whine? Ah, I love using that tired expression, but to be honest, I could happily go for more of both in my life. Okay, one isn't allowed at the moment, but man my love of cheese runs deep and will pretty much always make me stop whining.
In Other News: Gran Turismo is totally something different, Ancel probably won't ever have time to make me happy by making Beyond Good and Evil 2, and sex in games isn't just about inserting gifts until sex comes out anymore.
Here's the news we didn't post today because we were too busy booking reservations at that cafe in Dublin.
News
Gran Turismo Sport is not Gran Turismo 7
Nintendo profits dip slightly, but Wii U sales are up
Fallout 4 Rated 18+ in Japan, but it Won't Be Censored
Stuff
Harley Quinn will be the center of a love triangle in Suicide Squad
This guy solos Crota's End…on a Rock Band drum-kit
Ancel dividing time 50-50 between Wild and Ubisoft
Vidja
Someone let Darryn record a video about scary games… Oh the horror
Horrible Lessons Video Games Teach Us About Sex
Until Dawn (Zero Punctuation)
The Movies
Producer Frank Marshall says INDIANA JONES will never be recast
Gawd dang! Its the trailer for Adam Sandler's RIDICULOUS 6!
SA's Weekend Top 10: Bradley Cooper (might be) on fire
Midweek Movie Mouth-off: what character will you be dressing up as for Halloween?
No wait, listen – this MONOPOLY movie isn't what you think it is
Kurt Russell: "Good luck" with BIG TROUBLE IN LITTLE CHINA remake
Last Updated: October 28, 2015