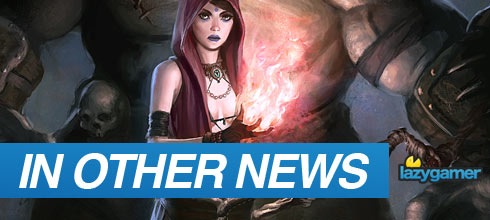 If I asked everyone to cheer if they love Thursday, I'm almost sure that even the crickets wouldn't pipe up. That's because Thursday is that annoying thing that gets in the way of Friday, and Fridays are awesome.
Have you played Limbo yet? It's pretty damn incredible, albeit very short, but still… it's one of those games that everyone should play. So like, do that.
Here's the news we didn't post because we were practicing how to make Hadoukens for when the Playstation Move releases.
News:
Vanquish was meant to be open-world
Move and Kinect – 7 things they aren't telling us
HAWX 2 takes flight on September 3rd
New Twisted Metal features Live Action Scenes
More Marvel vs Capcom 3 characters leaked
Stuff:
Why can't shooters get bosses right?
Alien Swarm has Half-Life 2: Ep 3 files in it?
Ghost of Sparta – PSP maxed out
Okamiden screenshots, art, video
Dragon Age 2 concept art
Videos:
Infamous 2: Comic-Con Comic DNA featurette
Shank Co-Op Interview
Last Updated: July 22, 2010