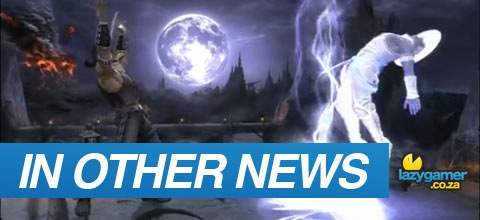 Holy crap, we leave for E3 tomorrow! The idea of traveling for 27 hours is a little scary, but if it means we get to bring you coverage straight from Los Angeles, then it's well worth every minute… what the hell am I talking about, we're psyched!
Don't miss out on the new Mortal Kombat trailer posted under videos, it looks like we are going to see the glory days of Mortal Kombat II return once more, with a snazzy 3D engine to boot!
Here's the news we didn't post because we were freaking out!
News
Medal of Honor Beta starts 5 July
Is this MGS: Rising's box art?
First 3D games for the PS3
Xbox 360 slim a "possibility" for E3
Stuff
Interesting facts, and how the Mortal Kombat short film was made
Videos
New Mortal Kombat video game trailer shows 2D gory awesomesauce!
Interactive Ubisoft E3 preparations video
Last Updated: June 10, 2010