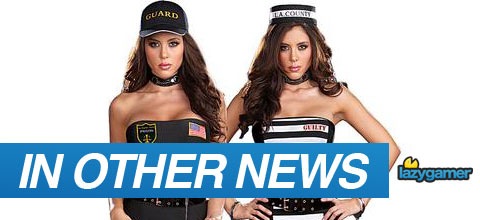 I just realised that I spent the whole day thinking that it was Thursday, which means that I get a whole extra day added to my week, but I can't decide if that's a good thing or not.
Do you really want a PS3 and can't afford one? The solution is simple. Commit a heinous crime that will get you sent to Guantanamo Bay and then you can play on theirs. Only problem is, you may not be able to sit down by the time you get the controller in your hands.
Here's the news we didn't post because we were buying cartons of cigarettes to use as currency for when we get into G-Bay.
News:
Tim Schafer calls Bobby Kotick a "total prick"
Violent video games are actually good for you
PS4 – To Blu-ray or not to Blu-ray
Capcom tweet and pic teasing new fighter?
Stuff:
Guantanamo Bay Inmates Get To Play Playstation 3
Six horrific crimes you commit in games without realising
Screenshots:
Video
GameTrailers Top 10 Defining Gaming Moments
Killzone 3 – Cinematic Death Gameplay
Last Updated: July 14, 2010