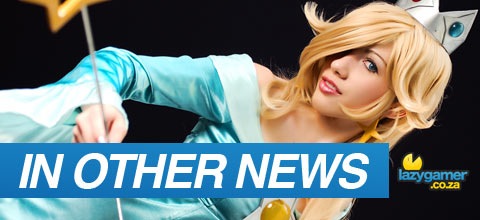 We feel good about ourselves this week, and that's because we had the opportunity to roll our over 3000 free DLC map codes for Splinter Cell: Conviction to all your gaming folks. It's a warm fuzzy feeling, kind of like the type you get when you eat really hot mash potatoes too fast.
Today sees the release of both Alan Wake for Xbox 360 and Skate 3 for PS3 and Xbox 360, so you have no excuse to not do a ton of gaming before Monday is upon us.
We have a nice and beefy In Other News post for you today, with lots of goodies to hold you until the weekend is done as well as our weekly round-up.
Lazygamer Features
Iron Man 2 Review
Red Dead Redemption Competition – Enter Now!
EA FIFA World Cup 2010 Competition Winner Announced
We roll out over 3000 free Splinter Cell: Conviction DLC map codes
Flamebait Friday Debate – The scariest game you have ever played
News
Rockstar caught using piracy no-cd hack to get Max Payne 2 working on Steam
Portal on Mac downloaded millions of times
Gran Turismo 5 gets tire-grip penalties for driving like Geoff
Bioware: Final Fantasy is not a role-playing game
Stuff
The most annoying and most satisfying game levels
Fallout: New Vegas gets cover art
Why Bungie should make Modern Warfare 3
Awesome Cosplay Photos from Deviant Art user IchigoKitty
Screenshots
New Medal of Honour screenshots
Crysis 2 screenshots
Videos
Bulletstorm – Cliff Bleszinski first look interview
Rocket Knight – Jet Pack gameplay
Dead Space 2 – first details interview
Last Updated: May 14, 2010