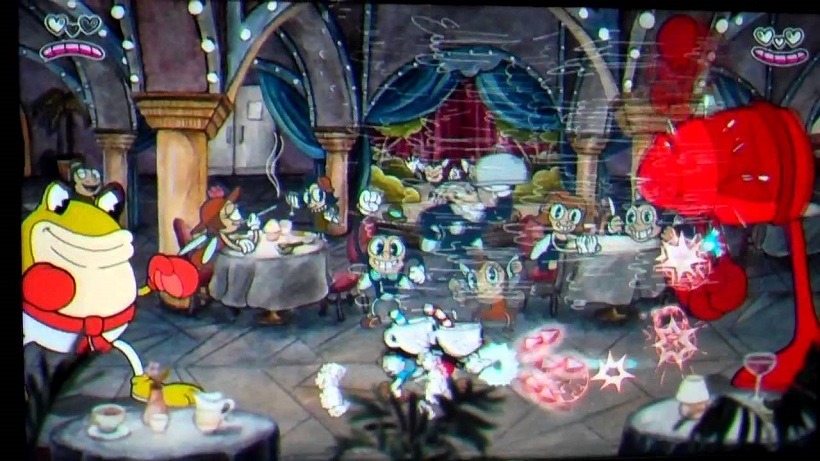 If there's one indie title I simply cannot wait any longer to play on Xbox One, it's Cuphead. The Mickey Mouse looking bullet hell shooter was a standout at Gamescom last year, and always manages to grab the attention of the room at press conferences. It's supposedly coming soon, but it's also expanding its repertoire in the process. Because Cuphead isn't just a boss rush game anymore – it's going full 2D platformer now too.
In a brand new trailer just before the dawn of E3, Cuphead has revealed its first platforming section – a feature which will now help grow the delightful little shooter. It looks as dangerous as the rest of the game already, with the colourful and outwardly unique aesthetic being a ploy to trick you into thinking that Cuphead is a walk in the park. it isn't by any stretch, and the new sections look to be just as gruelling as the previous boss battles.
There is, sadly, still no release date attached though, with the title still scheduled for a very vague "2016" launch. Considering it's been such a standout at Microsoft conferences in the past there's hope that a more solid confirmation will be coming on Monday.
Because it's been dancing around on stage for years now, and as much as I've been looking forward to it I feel as though its window is slipping away. We've been enthralled by the cartoon come to life shooter for so long now, and I really don't want that to start transforming into ambivalence as it keeps tempting us with release.
That being said, I also want it to be every bit as engaging as when I played it last year, so here's to hoping all the new content lives up to that same standard.
Last Updated: June 10, 2016