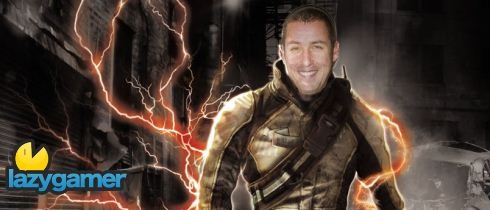 If this  listing on IMDB is to be believed we can expect to see a movie enactment of the hit PS3 game Infamous sometime in the coming year.
While the details are still sketchy we do know that it will be made by Sony, no surprise there and that Adam Sandler is going to be the lead character as he is tired of being type casted as a bumbling bafoon.
Actually that part isn't true, we have no idea who is going to be the lead character but I would be stoked if it was Adam.
Somehow I feel that I may be alone in my desire for Adam, er… , but if you could cast the actor who would you choose to fill Coles shoes?
Last Updated: October 13, 2009