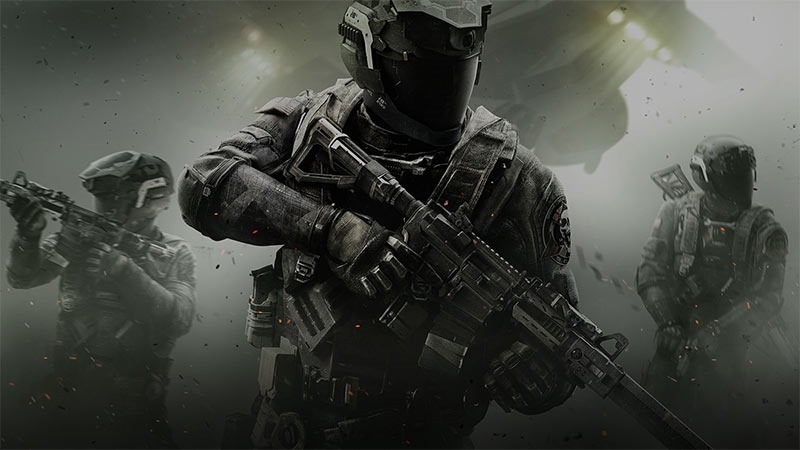 The world is in a mess right now – with 2016 proving to be (as the Queen might say) an Annus Horribilis. The whole world seems to be engaged in hate and anger, a bigot could end up being the leader of the free world and our own country seems on the verge of takeover by Indian businessmen. The UK's voted to leave Europe, sowing even more discord. And then there's been the unusual swatch of celebrity deaths.
Sometimes, you might want to get away from it all – and video games are great for that. Unfortunately, many seem to have forgotten that while yes, it's important that videogames as a medium should mature and tackle real world issues, they can also just be a bit of fun escapism.
Call of Duty: Infinite Warfare's live action trailer reminds of that. In another in a long line of great COD live action trailers, the latest one implores you to sod it all and just head for space. As usual, it's laden with celebrities and punctuated by a rocking soundtrack (This time, Guns 'n Roses' Welcome to the Jungle) and is all about forgetting about your worries for a while. And digitally shooting people in the face rather.
"World gone mad? Screw it, let's go to space! Directed by Peter Berg, follow a crew of gamers – including Michael Phelps and Danny McBride – as they escape the frustrations of Earth and launch into intense dogfights, zero-G combat and classic boots-on-the-ground action across the solar system in this epic new installment in the Call of Duty franchise."
The game is out early next month on the platforms that still matter. I'm rather excited for all that space pew pew stuff myself. I'm also really hoping the campaign – though futuristic – lets me feel like I'm a small but important part of something greater, the way that Call of Duty 2 did.
Says Activision:
Infinite Warfare delivers three unique game modes: Campaign returns to the gritty, large-scale war roots of the franchise, while boldly looking ahead. Multiplayer delivers the future of warfare, with many new gameplay innovations. And the cooperative Zombies mode takes players on a wild ride through a new storyline with unique gameplay features and mechanics.
Last Updated: October 26, 2016