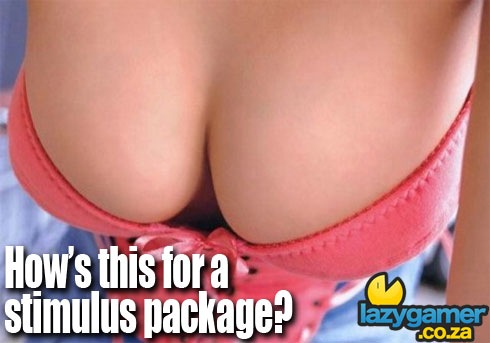 We showed you the official preview and advert of Infinity Ward's Stimulus package for Modern Warfare 2 – which will be available from March 30 for the Xbox 360 – with PC and PS3 players having to wait a month. It's pretty much just a 5 map pack – and will be selling for the ridiculous sum of 1200 MS Points, or $15 for 3 new maps and 2 maps from the previous Modern Warfare.
While it certainly sounds like digital robbery, Infinity Ward would like you to know that it'll be well worth your money.
Infinity Ward community Manager Robert Bowling told NowGamer that he thinks the price is fair.

"I have no doubt that anyone who downloads this map pack is going to get their money's worth," he said. "They're going to feel their investment is worthwhile.

"Because if you're playing Modern Warfare 2 like myself or many other people do every night, that's actually going to give you a bunch of new mileage and a bunch of extra gameplay – to really explore and discover them and to really, you know, come up with new tactics and experience them in a whole new way."

"Regardless of what the price is you're going to feel your money's well-spent."
He also confirmed that Modern Warfare 2 will be getting at least one more bit of DLC for the hugely successful, yet polarising game.
"We're definitely going to do at least one more DLC pack, but the direction of it and specifically what we're going to do hasn't been determined yet".
On a completely unrelated note – today is pretty much the best day of the year. Happy Cleavage Day everyone!
Source : Nowgamer
Last Updated: March 26, 2010