Injustice 2 is the latest and hottest game in the Fighting genre which puts your favourite Heroes and Villains from the DC Universe head-to-head in gruesome combat. See Batman fight the Flash, Joker take on Superman,  and more heroes and villains equipped with interesting abilities. The Injustice 2 Championship Series Presented by PlayStation 4 will see a country-wide qualifier ending in a Grand Final on LAN. The initial stages of the tournament will be run online and hosted by our favourites, the guys at ACGL.

There's R60,000 up for grabs and an all expenses paid trip to VS Fighting Tournament in Birmingham, UK in August as explained in the press release:
Johannesburg, South Africa; 08 May 2017 – Warner Bros. Interactive Entertainment, Ster-Kinekor Entertainment and tournament operators, ACGL is proud to announce the official Injustice™ 2 South African Cup featuring a cash prize pool and an opportunity of a lifetime for the tournament champion.

Expect alliances (and friendships) to be shattered as competitors will be battling for their share of R60 000 cash, gaming product and a coveted slot in the VS Fighting tournament in Birmingham this August. This all expenses trip will see South Africa's finest fighter battling others from around the world for their share of the $20,000 (US) up for grabs.

South African entrants will be able to participate in a variety of online qualifying tournaments where XP will be awarded towards their leaderboard position. The top four after the 25thJune online playoffs will then head to the grand final in Gauteng on 8th July where the champion will be decided at a spectacular finale event that will feature performances from well-known musicians, Jack Parow and Fokofpolisiekar!

The tournament is only open to citizens or permanent residents of the Republic of South Africa who will be 18 years or older on the 19th of May 2017 and are in possession of a valid Passport. The tournament will be run on PlayStation®4 exclusively. For more information about the Injustice™ 2 South African Cup, tournament dates, rules and the registration page, please visit ACGL Website. Registration is now open and feel free to share this news using the #I2CZA!
Here's when everything takes place:
21 May 2017              Online Tournament [Non – Qualifier Warm Up]
28 May 2017              Online Tournament Qualifier 1
04 June 2017              Online Tournament Qualifier 2
11 June 2017              Online Tournament Qualifier 3
18 June 2017              Online Tournament Qualifier 4
25 June 2017              Online Top 16 Finale
08 July 2017                LAN Grand Finals
The South African leg of the competition ties in with the global announcement of the Championships which features a massive $600,000 prize pool for amateur fighters. Unfortunately, the Injustice 2 Championship Series will not be a feeding tournament for the global Championship as only amateur and pro players throughout North America, Europe and Latin America will attend the global finals. They will be attending the VS Fighting tournament, as announced above, which is still a great feat for a local player.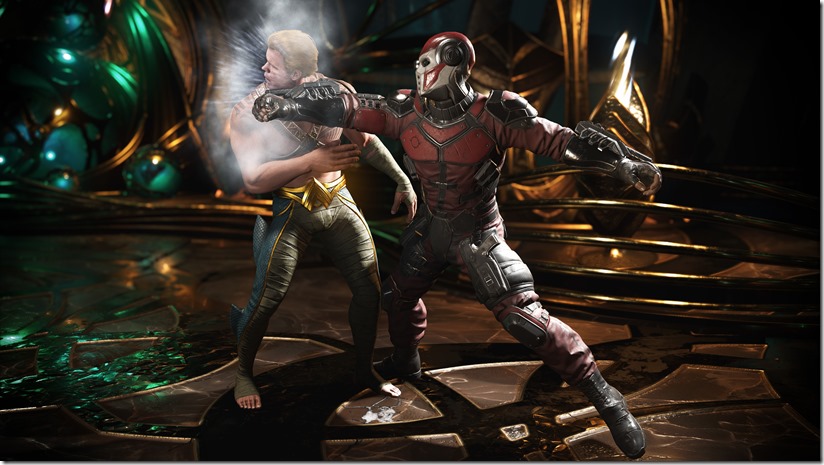 The fighting genre flies under the radar in South Africa and every time a major tournament like this pops up we see an influx of players coming out of the shadows to compete. I recall a number of players who pitched up for the Mortal Kombat X tournament back in 2015 which followed a similar format to this one. Injustice is great, and fighting games are greater! Good luck to all the aspiring fighters.
Like esports?
Check out esports central
Last Updated: May 9, 2017