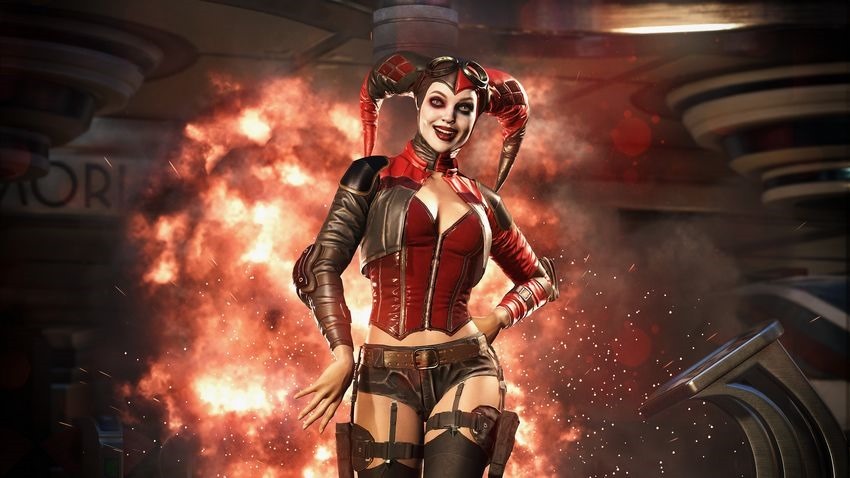 Injustice 2 is a damned good fighting game. It's probably the best one out this year, and very definitely the best one featuring people in tights and capes slapping each other silly.
Here's what we said of the game in our review:
"Injustice 2 is NetherRealm at its very best. It's a game that succeeds not just as a great fighting game, but a superlative superhero one. An accessible yet deep fighting system, an engaging and cinematic single player campaign, a rewarding loot system, and a wealth of content. Injustice 2 has it all."
That's pretty high praise from somebody who favours Street Fighter of NetherRealm's games. Anyway, when it was released in May this year, one platform was conspicuously absent from the list of platforms: Nintendo's Switch. Injustice 2 is not however, coming to the Big N's portable wondermachine. It will, however, soon make its way to PC.
There's a beta for the game coming to Steam "soon." It was originally announced that the beta would begin today, but something seems to have gone amiss.
The PC beta will NOT begin tomorrow. Stay tuned for more information!

— Injustice2 (@InjusticeGame) October 24, 2017
The port is being handled by QLOC, who're the same people who fixed the mess that High Voltage made with Mortal Kombat X's miserable PC port. If you'll recall, that port required multiple gigabytes of patching before it approached anything near release-worthy. We can only hope the same fate doesn't befall Injustice 2.
There's no word on a release date or specification just yet.
Last Updated: October 25, 2017