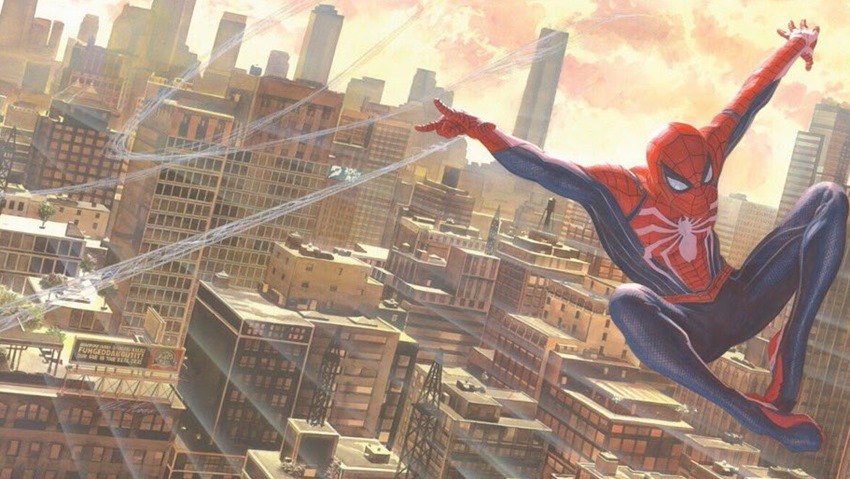 It's official! For the first time in four years, a proper solo Spider-Man game is dropping on console, with Sunset Overdrive developers Insomniac filling up the development web canisters and slinging code to deliver what looks to be the best version of the wallcrawler. So when can you expect to see Spider-Man in action?
You'll be suiting up on September 7:
Spider-Man Releases Exclusively On PlayStation 4 On September 7 https://t.co/CsFuBkU4Fapic.twitter.com/XDl90UNIPy

— Game Informer (@gameinformer) April 4, 2018
And if that doesn't whet your whistle, then here's a look at the deluxe and collector's editions that'll be available when Spider-Man launches. Details via the PS Blog: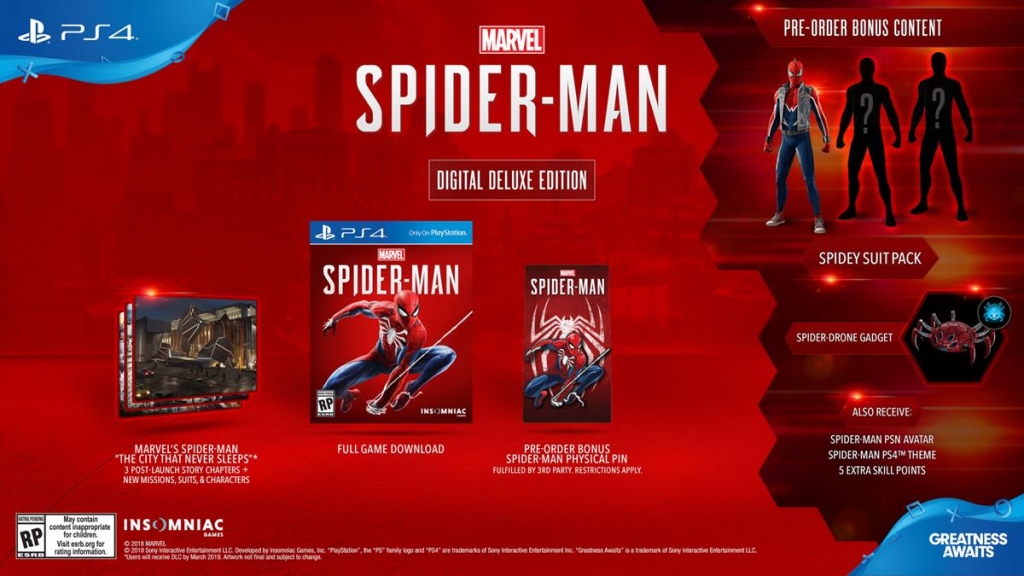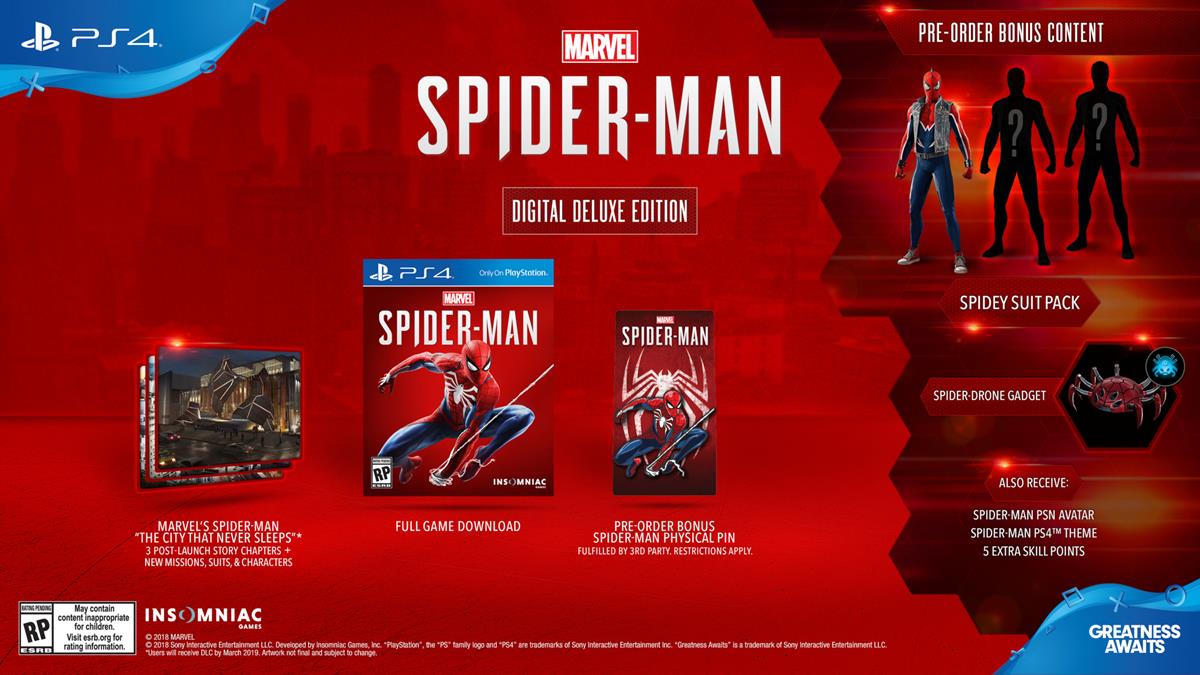 The Digital Deluxe edition of the game will include a copy of the game as well as new story chapters with our post-launch DLC series – Marvel's Spider-Man: The City That Never Sleeps. That's right, we'll be supporting the game post-launch and you'll be getting three new chapters each with new missions, new villains and characters, and additional suits for Spider-Man. More details on that a bit later down the road.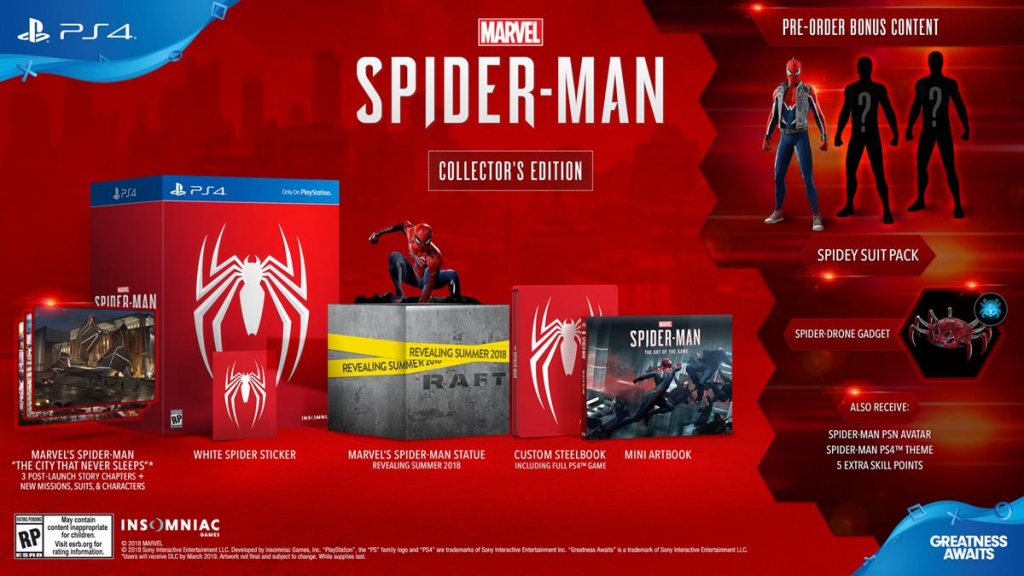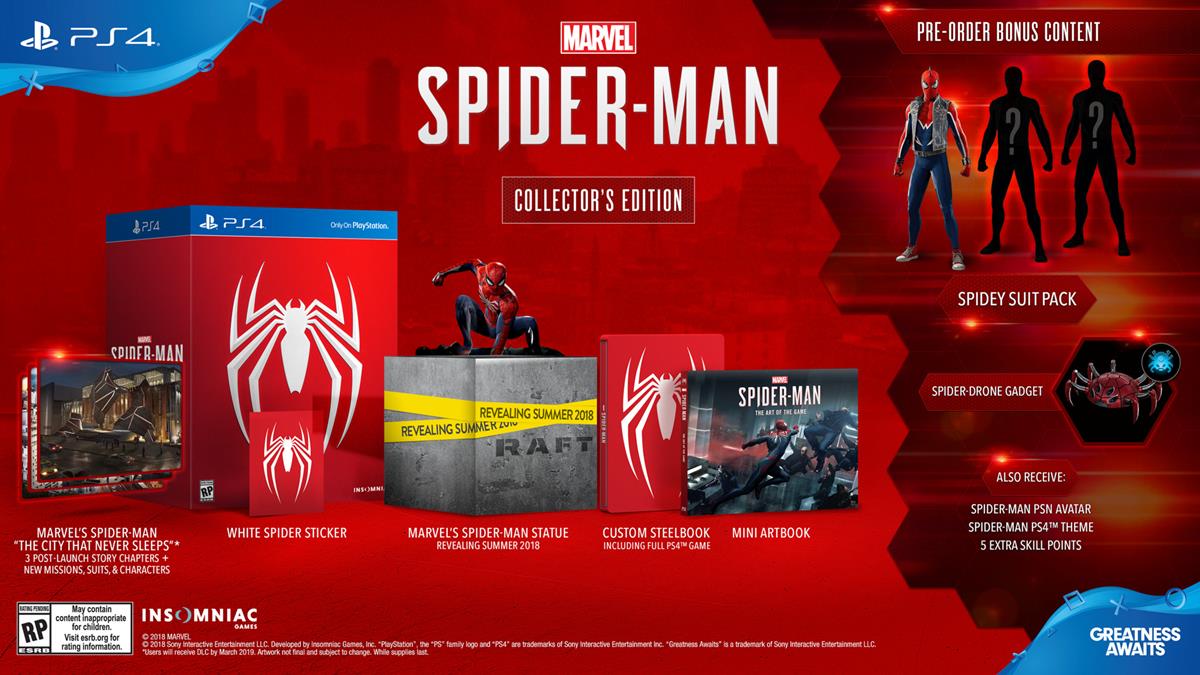 Of course, for those collectors out there who want an incredible Spider-Man collectible alongside Marvel's Spider-Man, we have just the edition for you. The Collector's Edition includes all of the digital content from the Digital Deluxe Edition, as well as a Steelbook case featuring the iconic white spider, Mini Artbook from Titan Books, and an awesome Marvel's Spider-Man statue by Gentle Giant.
'Nuff said. For now.
Last Updated: April 4, 2018