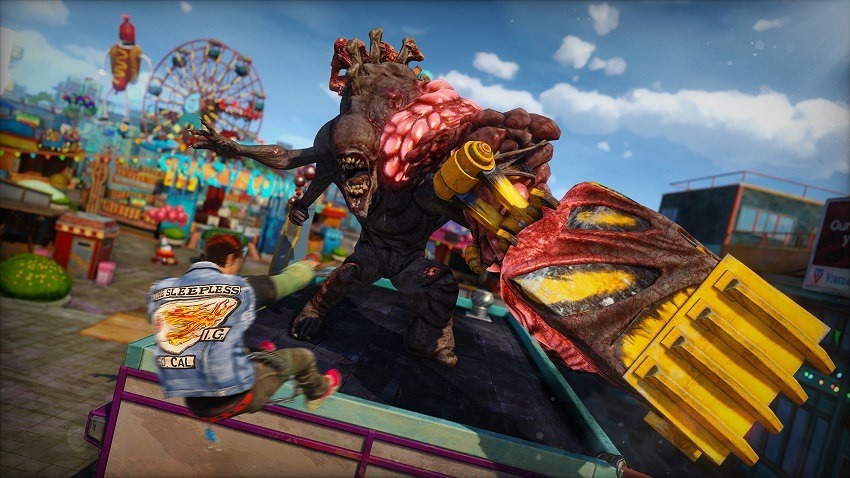 Sunset Overdrive was one of those early Xbox One exclusives that feels like it got swept under the rug of discourse surrounding the hardware at the time. Insomniac, a predominantly Sony published developer, used their know-how of crazy weaponry and slick movement system to create a game that was self-aware, bursting with explosive colour and was just a blast to play. So much so that fans have been begging for a sequel since, to which Insomniac wishes they had better news.
The first game didn't really meet sales expectations, again tying into the troubles the Xbox One was having at the time. As a result, Sunset Overdrive 2 doesn't seem like a project that Microsoft wants to fund Insomniac to do. But it doesn't mean the studio isn't open to the idea. Replying to a fan on Twitter, the company account stated that it would love to develop a sequel, but would need to find a publisher before even thinking about it.
we'd love to, we just need to find a publisher!

— Insomniac Games (@insomniacgames) October 24, 2017
It's lofty conjecture, but it does raise an interesting fact about the property. Not only does Insomniac still hold the rights to the Sunset Overdrive IP, it seems that Microsoft no longer has exclusive publishing rights. In a perfect world this could mean that a sequel (if one is ever developed) could come to a larger base of platforms, and seek financial help from someone other than the company not at al interested in it.
It's a long shot sure, and one I personally feel will be some time (if ever) until it actually materialises. Insomniac is currently working hard on Spider-Man for PS4, a game which will definitely make use of the incredible movement systems they pioneered with Sunset Overdrive. If anything, that's a consolation prize.
Last Updated: October 25, 2017