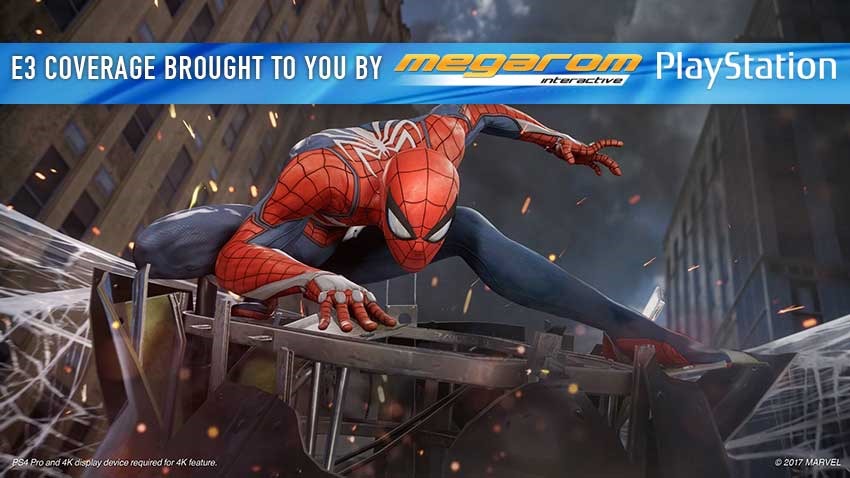 Sony decided to close its E3 press conference this year with the biggest exclusive in their arsenal: Insomniac's upcoming Spider-Man game. A proper demonstration kicked off, showcasing this Spider-Man's spectacular skill-set as he battled his way through the goons of the future Mister Negative. At E3 this week, Insomniac gave us a deeper look at Peter Parker's alter-ego, a super-athlete in the prime of his career and with almost a decade of web-slinging experience scarred across his body.
So what was different? Beyond the exact same mission and an encounter with Mister Negative (Quick note, he isn't Mister Negative yet but Martin Li is quickly getting there in the game) that left Spidey strangled with Darkforce energy, this demonstration gave us a further look at Spidey's web-slinging skills between the numerous skyscrapers of the Manhattan borough.
Unlike several Spider-Man games in the past which allowed you to magically attach your webs to pockets in the sky, Insomniac wanted to insert some level of realism into this gameplay feature as Insomniac's chief brand officer Ryan Schneider explained: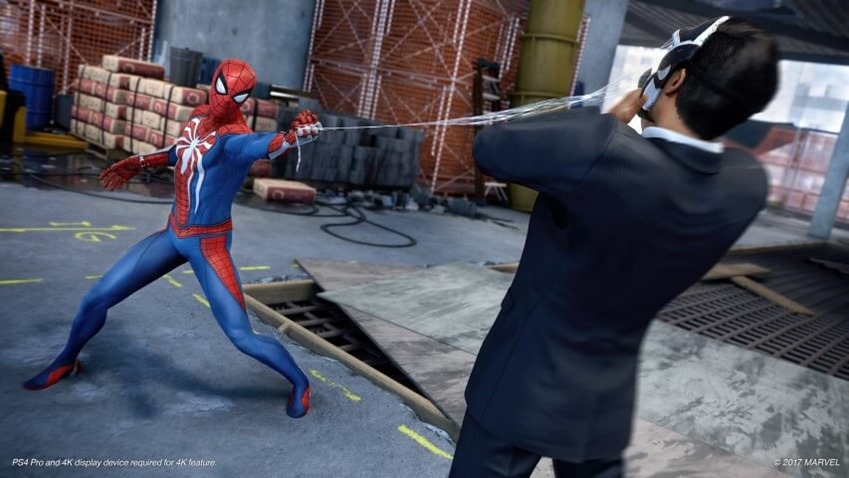 So I know people who are very passionate about Spider-Man, this is like the number one thing we get. It's like 'tell me about the web-slinging!' and is it authentic? Yes, you're using physics-based momentum and we are attaching webs to buildings.
You think of Spider-Man's rogues gallery, and you think of iconic villains like the Green Goblin, Kraven the Hunter and Mysterio. Insomniac's Spider-Man is preferring to instead make use of a more relatively unknown antagonist instead, a villain who has the ability to literally bring out the worst of people as Mister Negative. Resembling a negative photo impression of a human being, Mister Negative is unique in the fact that his identity is tied to that of the philanthropic Martin Li who runs numerous charity organisations in New York City and is a genuinely good person at heart.
The only problem? Li is completely unaware of his darker alter-ego, who periodically surfaces as the dominant personality within the benevolent businessman's mindscape. He's somewhat new to the Spider-Man mythos, having made a splash when Dan Slott started his massively long run as the writer of several Spider-Man books. Li's introduction to new audiences is part of an effort from Insomniac to write their own continuity for their Spider-Man, as Schneider explained:
We're introducing new elements of either existing characters or we're exposing characters who may not be as well-known like Mister Negative who's relatively new to the Spider-Man universe. I think he's like six years old.
Another big addition to Spider-Man's arsenal of acrobatic talents? A focus not just on his aerial assault skills but also his svelte boots on the ground movements that transition to more vertical spaces as he advances on foes. "That's a big goal for us, we just want it to constantly feel like you're able to leap off the ground and attach to things and execute those parkour movements that really you haven't seen much of in Spider-Man games of the past," Schneider said.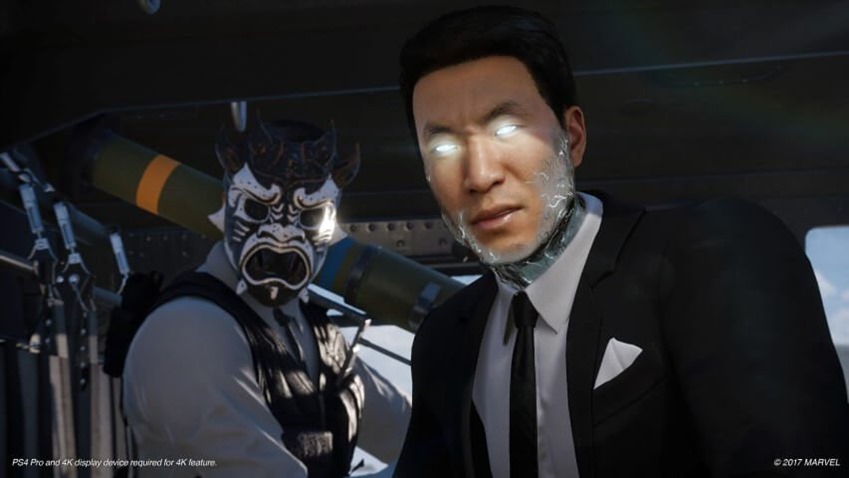 Like ultimately if you feel like you're an elite athlete in your prime, that's what we're trying to convey. That this is not a beginner's Spider-Man, a Spider-Man who's been at this for eight years now and is a master at his craft.
I left that demonstration full of excitement and hope for Spider-Man. Insomniac isn't just making a terrific-looking Spider-Man title filled with all manner of visual flourishes, they're also proving that they understand this character and the psychology that motivates him. Spider-Man doesn't just represent power and responsibility: He's a hero who protects a city and pledges that every time he dons his mask that nobody will die under his watch.
That's powerful stuff there, as Insomniac's Spider-Man game looks both deep and fun. It's only out next year on PS4, but it's already my personal game of the show from E3.
Need more E3 in your life?
Check out our E3 2017 portal powered by Megarom Games and PlayStation
Last Updated: June 16, 2017