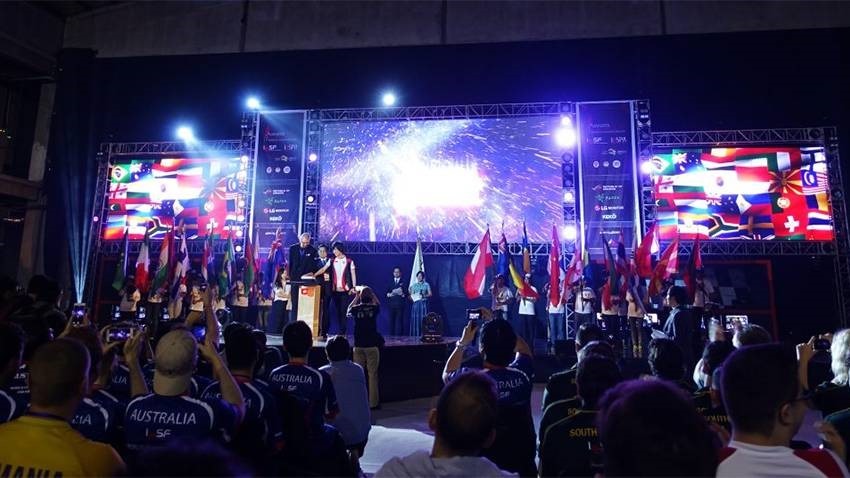 FISU, Fédération Internationale du Sport Universitaire or the International University Sports Federation if you prefer English, is the global governing body for national university sports organisations. Founded in 1949, its mandate includes hosting the Summer and Winter include two Universiades and 32 World University Championships.
A bit like students Olympics, I suppose. They've now teamed up with Korean–based IeSF to promote the growing esports phenomenon. The IeSF, for those of you unaware, is a Korean-based sports federation that's doing its best to have esports recognised as legitimate sport.
This partnership goes some way to making that goal a reality.
"IeSF is truly pleased to be in partnership with FISU to embrace esports" said Alex Lim, Secretary General of IeSF. "We believe that this initiative will support the development of school and university level esports and enhance the ecosystem as a whole. We also hope this will manifest and accelerate the trigger to benefit esports players in gaining access into public and social structures in each country. eSports is a new rising trend among the youth population and we look forward to creating various good cause and universal values with this Partnership."
The IeSF is not without controversy, especially locally. They're inextricably linked to our own Mind Sports South Africa, as former MSSA president Colin Webster sits on the IeSF board.
The first initiative that'll be undertaken as part of this partnership is the FISU Web Games, which according to the press release is "an innovative proposal for engaging the university youth through international on-line competitions and contests, promoting sport, knowledge, entertainment, education, art and culture worldwide."
It's a partnership that'll go a long way to legitimising esports and ratifying the conduct guidelines players will be expected to adhere to.
Is that really good for esports? That's a debate we've had many times before.
According to the head of the British esports Association Chester King, it's not – and people should look at esports on its own merit.
"It's time to get away from the 'esports isn't a sport' debate and start realising esports' true benefits and potential,"
he said.
"Whether or not esports is or is not a sport does not change the fact that the esports industry has enormous creative potential. We must educate audiences to realise its benefits, such as gaining cyber skills and the many career paths it offers, like becoming a professional player, commentator, journalist, manager, or coach."
Like esports?
Check out esports central
Last Updated: April 20, 2017