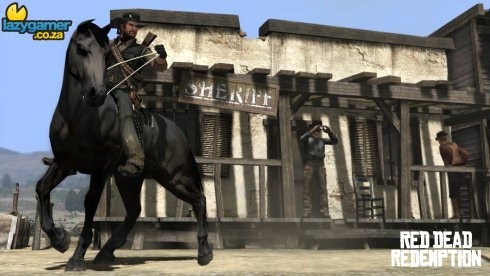 There is a disappointing story hitting the news this morning regarding Rockstar's upcoming cowboy extravaganza, Red Dead Redemption.
According to the reports the development of RDR has been an absolute disaster for most of 2009 and even previously to that and while it has started getting better towards the end of the year the culture and feeling inside the San Diego offices isn't good at the moment.
Apparently the management in Rockstar is a disaster at the moment with everyone being treated like mindless slaves under the guidance of the New York office who are setting unrealistic deadlines and seem to suffer from ADHD when it comes to project timelines.
I am proud to say that I know exactly how that feels and have first hand experience working with completely incompetent management and leadership, it really does make your day to day life pretty miserable and the first thing that really suffers is the quality of your work.
From what I saw of RDR the game is looking really good and appeared to handle just fine, however it was a hands off session.
I really hope they sort out their management issues and get things back on track, creating games like GTA and RDR for a living should be a dream come true, not a nightmare. If by any chance the Rockstar NY execs are reading this then try remember you lot are ultimately responsible for what happens in your company and stories like this mean you are doing a piss poor job.
Stop pointing fingers, take responsibility and sort it out.
You can check out all the gory details over at Joystiq via the source below.
Source: Joystiq
Last Updated: January 14, 2010