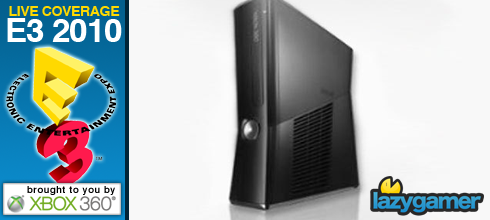 While waiting in line for the Project Natal (yes it was still called that a couple of hours ago) Reveal event, we were discussing the possibilities of a new Xbox 360 console being released. Not a new console, just a new kind of Xbox 360.
A rumour is now flying around the net that this is it (pictured above), apparently leaked via some italian advertisements. The advert says that the new unit will be a 250GB and will also include Wi-Fi in the box.
Do you think this is the real deal? Fake? Do you think Microsoft is going to be changing the Xbox 360 a little? We will all find out in the Media Briefing in a little over 10 hours from now.
We have managed to get a video the flash advert running, take a look after the jump.
Last Updated: June 14, 2010