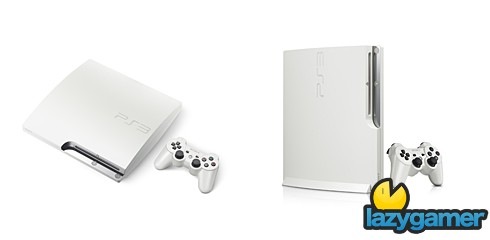 When the Xbox 360 and Wii were announced we were in the midst of a white design phase with every electronic device worth it's salt being available in white and I distinctly recall seeing some white HD TV's which was something that thankfully never took off.
However the love of white has been dropping over recent years and now Nintendo has started releasing a black Wii and the new Xbox 360 is only available in black.
But it's entirely possible that Nintendo and Microsoft have missed the boat again with Apple announcing it will be selling a white iPhone 4 and now Sony have released a white PS3 Slim.
Personally I really don't care what colour the consoles come in but I guess if you are one of those people who really care about their gadgets matching then maybe getting a white iPhone and PS3 is just the thing you have been waiting for.
Oh and did I forget to mention that Sony have decided to 1up Microsoft once again by now releasing a 320Gb version of the PS3 slim?
Source: NeoGAF
Last Updated: July 6, 2010