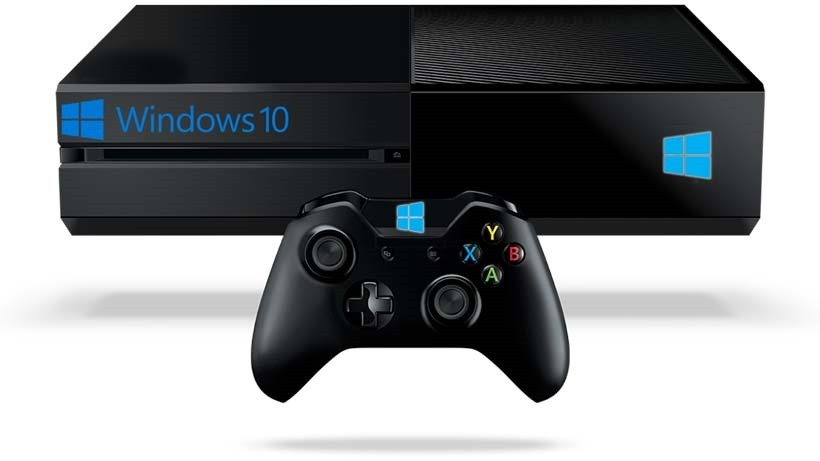 Lately, "exclusive to Xbox One" has been a phrase that should be accompanied by some fine text at the bottom that reads "and PC as well". Quantum Break, originally one of these Xbox One exclusives, announced that it would hit PC on launch, a move expected for various other Xbox One games in the future. And that's great! More people playing more games can only be a good thing.
Naturally, the side of the internet that usually wears tinfoil hats and blames the all-female Ghostbusters reboot for various calamities, sees a vaguely negative conspiracy theory in all of this. A theory that suggests that Microsoft is slowly moving away from the Xbox One, as if it were some errant father figure that was quickly popping outside to go grab some smokes and never be seen again.
That is of course, completely rubbish says Xbox head cheese Phil Spencer. "The fundamental concern that people have is, 'Are we losing focus on the console?' 'Is Microsoft somehow going to back away from our console focus and have us only focus on Windows?' Absolutely not true," Spencer said in IGN.
We are more committed to our console and the future of that console than we have ever been.
When asked if Microsoft expected any negative feedback around the Quantum Break PC announcement, Spencer said "Expected is too high of a word, but I know there is a lot of passion around Xbox." This all ties back to comments that marketing executive Aaron Greenberg made on the timey-wimey Quantum Break announcement, who also stressed that Microsoft is nowhere near the point where it wants to throw in the towel on the Xbox One.
"People should know: Xbox is a big priority and a huge commitment," Greenberg said in a Major Nelson podcast.
Please do not let the fact that we are also launching a game on the same day on Windows 10 change your perspective on the importance of the console business [or] our commitment to innovating on console.
I'm still amazed at how people will find a way to complain about anything these days, with that hopefully vocal minority getting upset that PC gamers can also bend time with bullets. Listen, have you even tried playing games on a PC lately? This is a platform which has problems with hardware specifically designed for it, let alone the amount of patches and graphical upgrades needed to do anything. Giving PC gamers more games is great, and also unbearably cruel.
It's like being handed the greatest sandwich in the world, except it's wrapped in several layers of unbreakable plastic. But jokes aside, the future still looks rosy for the Xbox One. Three years ago, that platform pledged more first-party games and an even heavier focus away from its disastrous TV!TV! TV! TV! TV! TV!  focus that had defined it.
And that focus has paid off, as the Xbox One is a much better console as of late.
Last Updated: March 4, 2016