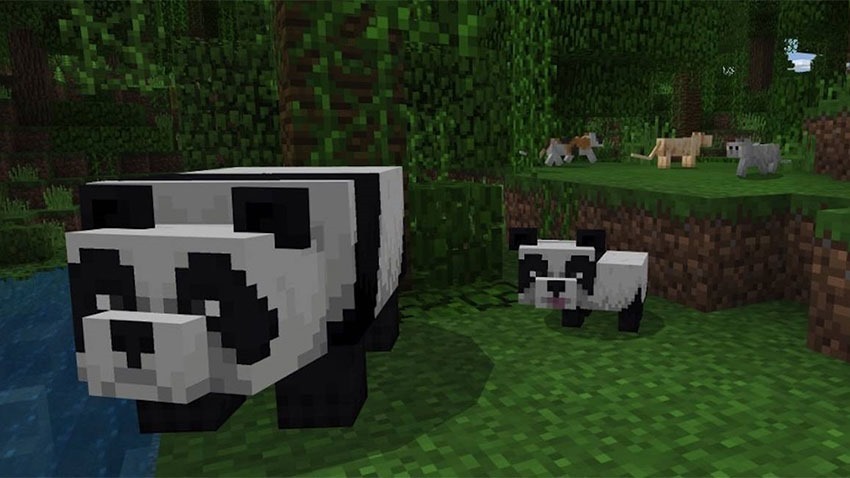 Last year, Mojang (owned by Microsoft) released the Bedrock Edition of Minecraft. Based on the code from the Pocket Edition, Bedrock unified the code for the game across all platforms, even allowing for cross platform play. Minecraft owners across PC, Xbox One, mobile and even Switch could play the game together, mining, crafting and doing whatever else people do in Minecraft.
The notable platform missing from that list? Yeah, the PlayStation 4 version. While it got the code updates, the PlayStation 4 version was stuck in its own walled, block garden as Sony was hesitant to cross-play. Earlier this year, Sony officially (but quietly) moved Cross Play out of beta, meaning that the feature was open to all developers provided they had the resources. Call of Duty: Modern Warfare was the first game to have cross-play built-in right out of the gate, but it is slowly making its way to more games. And it looks like Minecraft on PS4 will finally get its "Better Together" update.
Tomorrow.
While Sony hasn't said as much, retail listings (and indeed, physical copies) of the cross-play version of Minecraft for PS4 have popped up online, with a release date of 10 December. The date happens to coincide with Sony's next State of Play episode, which is tomorrow, Tuesday, December 10 at 6am PT, 9am ET, 2pm UK, 4pm SAST.
What's interesting is that players will need an Xbox account to join in on the cross-play fun (just as it is on the Switch), which means that Xbox Live is, in some capacity, on the PlayStation Network. Chalk this up as a rumour for now, but it's almost certainly happening.
Last Updated: December 9, 2019