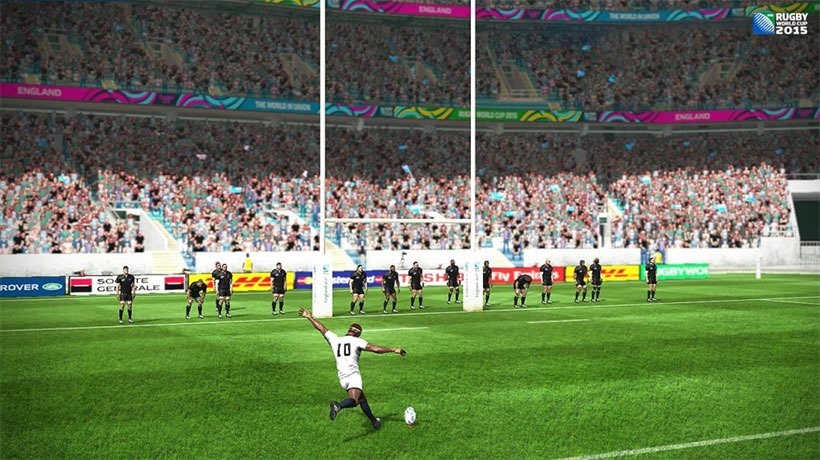 The Rugby World Cup kicks off in two weeks, which is obviously a very exciting thing for those who love oval balls. Sporting World Cups are about the only time my innate, though usually dormant patriotism kicks in, and I become a temporary, but fervent supporter of my national side. So yes, I will be watching the rugby, and I'll be shouting my support for the Bokke when they go up against Japan in their first game in the pool stages.
What I can't support though, is poorly made, rushed and sloppy games – and it appears that the newly released Rugby World Cup game is one that ticks off all of those boxes. With excitement surrounding the World Cup, it's natural to head off to a shop to pick the game up and play your own personal Rugby World Cup – but you may want to think long and hard about that first. Apparently, the game is terrible.
I had intended to do a full review round up, but I'm only able to find a single review of the game so far, from the chaps at IGN. They were not particularly pleased with game, giving it 1.5 out of 10, saying it's a sloppy rehash of the last Rugby game from HB studios, that does little to make up for their last, equally bad Rugby game.
Here's what IGN's Nathan Lawrence says:
"Rugby World Cup 2015 is a (slightly) retitled version of the same sloppy rugby union game from 2014 that reeks of a rushed release punted out the door in time for the actual World Cup. What it sets out to achieve on paper, in terms of addressing some of the issues with Rugby 15, is initially admirable. But, ultimately, when you start to play, all it amounts to is an attempted sidestep around the messy maul of last year's game, that's quickly tackled back onto the same unattractive heap."
While that's the opinion of a sole reviewer, it's one that I think has some merit. Rugby 15, the game it's based on is sitting (not so) pretty with a current Metacritic rating of 19.
Sorry Rugby fans, but it looks like Rugby World Cup 15 is not the game you're looking for. It's out today on PC, PS4 and Xbox One.
Last Updated: September 4, 2015