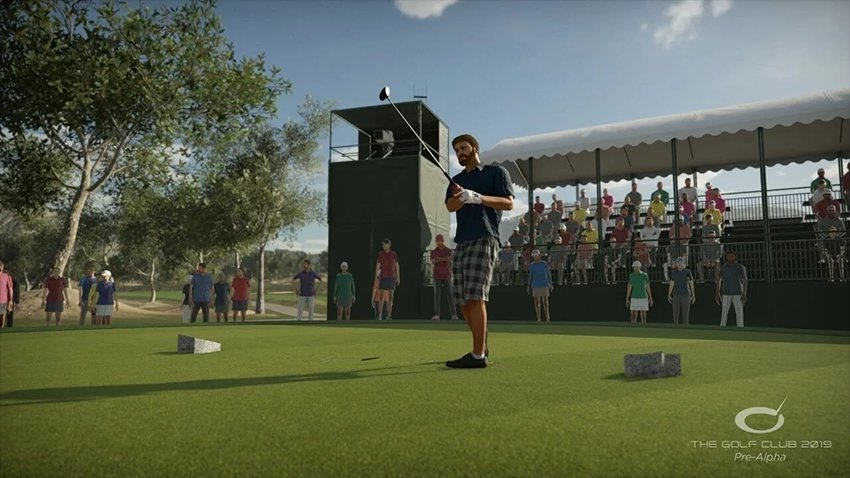 Tiger Woods' impropriety didn't just ruin his own career, it also ruined big name Golf video games. While we've seen indie darlings like Golf Story and the wacky Golfy golf, it's been years since we've had a proper PGA game from EA. The last PGA game ditched Tiger Woods for the decidedly less exciting Rory McIlroy. That game was released in 2015, and was a bit of miserable failure. Thanks to a miserly selection of courses, it just didn't live up to the previous games featuring Tiger Woods.
If you've been holding out hopes for a new PGA game from EA, then I have bad news for you. EA no longer has the licence to make PGA games.
Rugby 15 and Rugby World Cup 15 developer HB Studios announced today that it has inked a licensing agreement with the PGA Tour to add officially licensed courses to its impending Golf game, The Golf Club 19. The Licence only covers courses, sponsorships and the event itself, and doesn't extend to players. That may be because HB just doesn't have EA's budget when it comes to licences.
According to the press release, players will take a player through "Q-School, the Web.com Tour and a 32-tournament PGA TOUR season, including the FedExCup Playoffs, to become the FedExCup Champion. As players progress and complete challenges, they will attract sponsors who will offer rewards for continued success."
"We are so excited for the launch of The Golf Club 2019 featuring the PGA TOUR that highlights some of our best tournaments," said Len Brown, PGA TOUR Chief Legal Officer and Executive Vice President of Licensing. "This will allow our fans to take the same path to the PGA TOUR by earning their card through the Web.com Tour. Additionally, this will give gamers the opportunity to play under the same tournament conditions that our players face week in and week out. We are thrilled with this partnership."
It's a multi-year agreement, which means if you want a PGA game, it'll be one made by HB for the foreseeable future. Given how abysmal Rugby World Cup 15 was, that may not be a good thing.
Last Updated: May 22, 2018