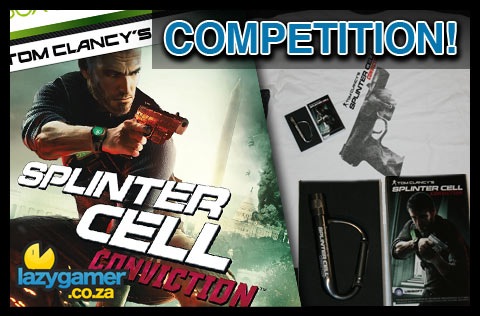 Happy days for our readers because we have a great competition for you guys this week.
The great folks from Ubisoft and Megarom have given us some goodies to give away, and it's yours for the taking. All you have to do is answer a really simple question and send your answer through to us to stand a chance to win a cool prize.
Here at Lazygamer we like to keep things simple, so head on through the jump and find out what you you can win and what you need to answer to win a hamper.
Ok, so here is what you can win. We have two prize bundles, they are:
1st Place: Copy of Splinter Cell: Conviction game, T-shirt and Carabiner Torch in branded box.
2nd Place: T-shirt and Carabiner Torch in branded box.
All you need to do is answer this simple question:
When does Splinter Cell: Conviction release in South Africa?
Easy, huh? If you want a bonus entry, tell us the name of Sam Fisher's daughter.
E-mail your answers to comps@lazygamer.co.za and don't forget to give us your full name so that we can put it in lights if you win the competition.
Please note: This competition is only open to residents of the SADC, only one entry per person. Game may be a promotional copy.
Here are some pics of the goods: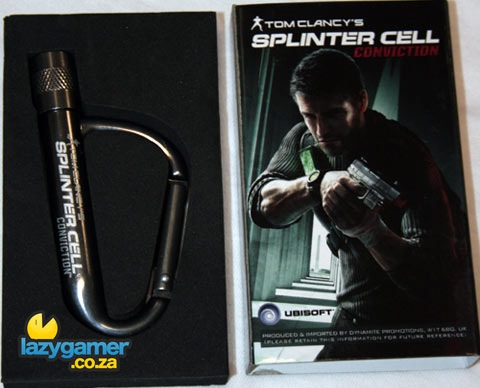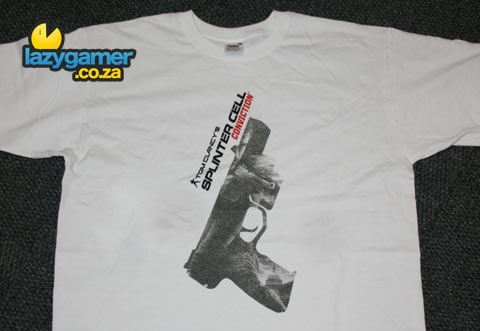 Last Updated: April 12, 2010