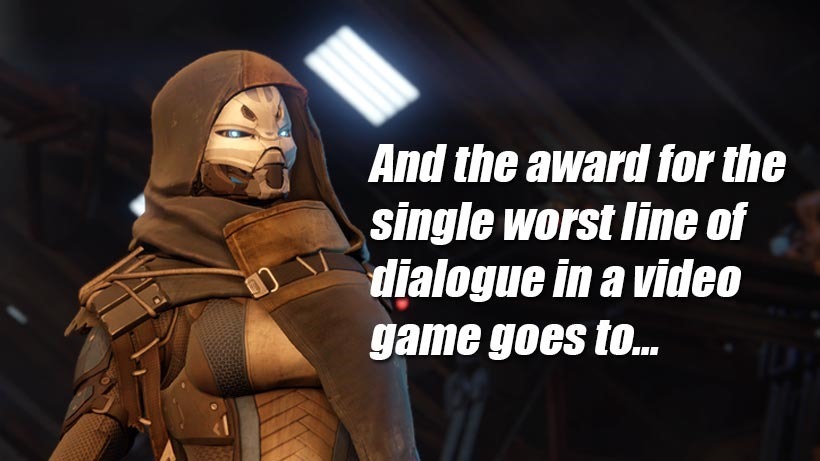 Destiny, a video game that chopped off more content than a director's cut DVD of The Shining, is no stranger to secrets. In fact, the latest expansion happens to be filled with them. There's most likely plenty of secret guns hidden away in the game, with Bungie now implementing random quests to get their fanbase buzzing over how to obtain them.
This week's secret weapon required some timely questing. And if you're quick enough, here's how you can nab a popular little pulse rifle, outfitted for year two.
If you hit the Daily Heroic mission, Paradox, then you're already on step one of this exotic weapon quest. Next you need to get your hands on three secret Ghost shells, which would trigger a secret mission to conclude the story of Praedyth, the Guardian who was erased from time by the Vex.
Redditor esoterickk has visual guides for where to find the shells. I've linked them below:
Once you've done that, you can turn the acquired Ghost shell into the Future War Cult at the Tower, and receive a mission called "Not Forged In Light." That mission will require you to complete the following steps:
You need to join the FWC and earn reputation for them.
Go to Venus, and kill Minotaurs until one of them drops a simulation core.
Shatter the simulation core.
Start the Vault of Glass raid, and kill Atheon.
Atheon will drop his Eye. Shatter that, and Lakshmi will give you a new quest when you speak to her.
Shadow At Twilight requires players to find and open a chest which spawns in random places on Earth.
Another new quest: Blood of the Garden. Go to Mars, survive the onslaught of Minotaurs and slay the boss.
And hey presto! You have an exotic version of No Time To Explain.
No Time To Explain was a fun year one pulse rifle for anyone who completed Destiny. The year two upgraded version is actually quite neat, and has a roll of perks such as Smooth Ballistics, Accurized Ballistics, Smart Drift Control, Full Auto, Full Rewind and Fitted Stock. Handy selection, that.
It's a helluva quest to tackle, but not bad for a gun that'll most likely be used and abused in the Crucible. If you're reading this later in the day, then bad news: You've most likely missed out on the chance to start this weapon quest, as the Daily Heroic resets at 11AM every day.
Fear not however. It'll most likely recycle back into the game playlists, soon enough.
Last Updated: October 21, 2015