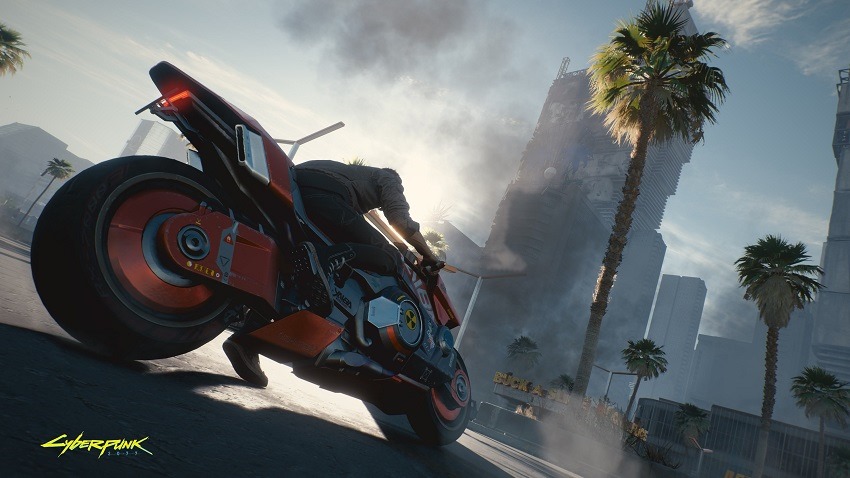 Hey you! Person reading this text! Why are you still reading it even, you're not even here for my words and just to prove it I'm going to type a sentence that will be A) Pure garbage B) My submission to the Afrikaans Treffers Festival so that I can ascend the meisie meisie charts and rule the world of sokkies: Waffle dolphin kayfabe Queen of England and sporks.
Anyway, here's that fresh batch of thousands of still images with minute differences between them juxtaposed in sequential order to create a moving pictures cinematic experience, fresh from the offices of CD Projekt Red. BEHOLD IT:
In the most dangerous megacity of the future, the real you is not enough. Become V, a cyber-enhanced mercenary outlaw going after a one-of-a-kind implant — the key to immortality. Customize your cyberware and skillset, and explore a vast city of the future obsessed with power, glamour and body modification. The choices you make will determine the story and shape the world around you.
Not bad, right? What you've seen there is pretty much the exact same footage that was shown off at E3 2019, albeit not all of the footage that various games writers were privy to a couple of months ago. Still, it's a solid deep dive into character customisation, hacking and some of that sexy real-time ray-tracing that seems to be all the rage lately.
According to CD Projekt Red, that gameplay demo was done with a GeForce RTX 2080 Ti, so that should give you an indicator of just what kind of hardware you're going to need to be rocking if you want to brave a new nightmare cybernetic world of limb-hacking run amok in pursuit of post-human advancements that transcend the fleshy limits of our current corporeal frames.
Or in less Matrix Reloaded visa vis and concordantly chatter, you're going to need deep pockets if you want to afford Cyberpunk 2077 at its prettiest and most breathtaking come April 16.
Need more E3 in your life?
Check out our E3 2019 portal
Last Updated: September 2, 2019