You may remember James "2GD" Harding as the controversial host of the GD Studio, but more famously as the bad boy from the Shanghai Major, which ended in him being fired and called an "ass" by Gabe Newell. What many may not have known about our eSports bad boy, was that during his appearances at various eSports tournaments, Harding was also working on a new eSport, called Diabolical. Diabolical has been the dream project of the GD Studio for the past two years, and 2GD has poured blood, sweat and tears into his indie project which he feels will revolutionize the Arena FPS genre.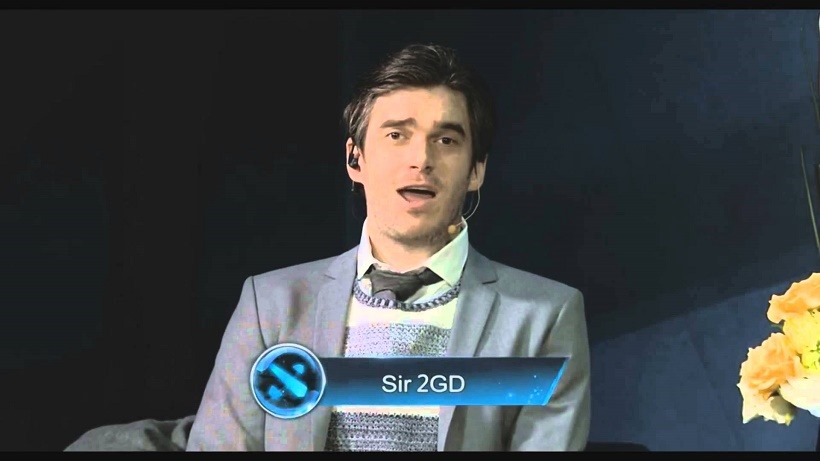 Harding has long been a fan of the FPS world, being a competitive Quake 4 player himself, turned commentator and personality. The project began two years ago, prior to the release or announcement of titles such as Overwatch, Battleborn, or Quake Champions, after the GD Studio ended their weekly show which featured personalities from all and every walk of life. At the time the need for a great Arena FPS title was crucial, and being close to the scene, Harding felt he had what it takes to bring this dream to life. After months of chatter, the trailer (and Kickstarter) is finally here.
The trailer the absolutely incredible and has a ton of Easter Eggs including voice lines from popular culture within gaming. It seems simple, fun, and full of memes. Simple is good when it comes to an Arena FPS, and when a game encompasses movement, aim, and nothing else we can start to get the feeling that are in fact in a time machine back to 1999 during the height of Quake.
One map and interesting array of characters create a recipe of endless entertainment, but one cannot disregard the competitive edge that a game like Diabolical can bring to the FPS world.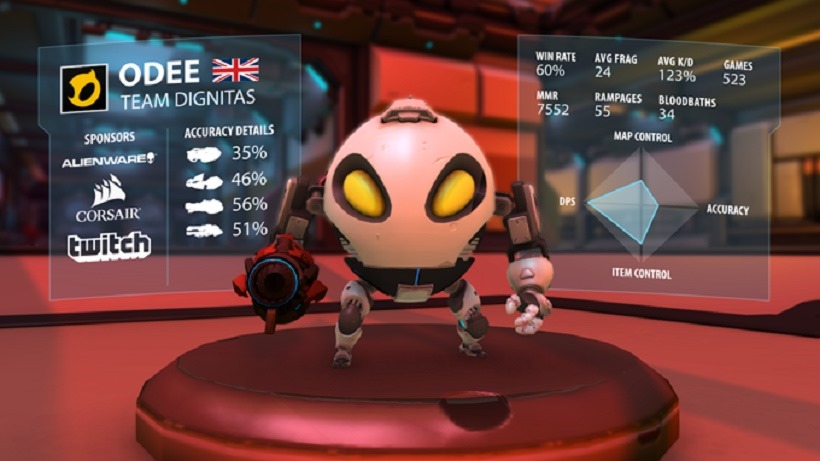 A hint at the eSports side of Diabolical
The Kickstarter has 30 days remaining with $53,912 already raised out of the $110,000 goal. The Kickstarter offers a ton of information about the game, but a short summary is offered as well:
The best bits of the genre, improved and fine-tuned by ex-pros
Classic and new game modes for both solo and team play
Plenty of cosmetic customization
In-house engine, multi-user map editor and modding support
Extensive community and esport features
The game will be on Steam for Windows at around the $10-15 mark
10-12 months left in development, closed beta asap
Customization was a large part of the original Arena FPS world, and the prospect of full eSports support is promising. This is a game I am extremely excited about, especially since it's made by James "2GD" Harding.
Last Updated: August 2, 2016