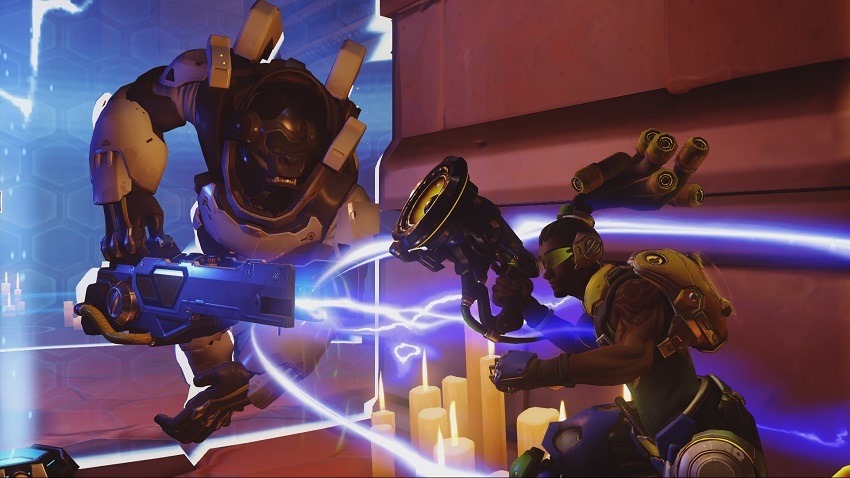 It wasn't that long ago that Overwatch's front facing creative director, Jeff Kaplan, explained how the game's growing toxic community was inadvertently preventing them from addressing the issues they so feverishly sought. Toxic players are no new front to massively popular online games, but Kaplan explained that the undirected feedback and need to prevent such players from interacting with their game was preventing them from getting to the really important improvements. And today, Kaplan is expressing his sadness with how much its affecting his team.
Forum post accusing developers of being lazy, incompetent and just wrong are nothing new either, but Kaplan chose to address one such thread directly in a new post on Overwatch's own forums page. The thread in question lamented the lack of solid updates for Overwatch (which just announced a brand new Halloween event for the second year), accusing Blizzard of short-staffing the team and pure laziness from Kaplan and his crew.
This sort of criticism is often more destructive than useful, and Kaplan used it as an example as to why many Overwatch developers choose not be be as front-facing as he is with the product.
"Overall, the community is awesome to us. But there are some pretty mean people out there. All of our developers are free to post on these forums. Very few of us actually do because it's extremely intimidating and/or time consuming."

"Because we are open with you and do not hide behind an anonymous handle (like all of you have the luxury of doing), we often times get personally attacked and threatened."
Kaplan used examples of the past where forum posts from Overwatch team members would immediately trigger an influx of emails to their superiors requesting that they be fired, which only served to put up more barriers of entry for Overwatch developers to their own forums. And it's part of the systemic problem Overwatch is having now. As more and more toxic users flood forums with their threats, legitimate questions and discussions over the game and its future get drowned out. It's a destructive circle that even Kaplan is sounding a little hopeless over.
Overwatch is still one of the fastest rising shooters out there right now, but its online communities like this that have the ability to cripple it for new and existing players alike. And Blizzard doesn't seem to know what to do.
Like esports?
Check out esports central
Last Updated: October 3, 2017