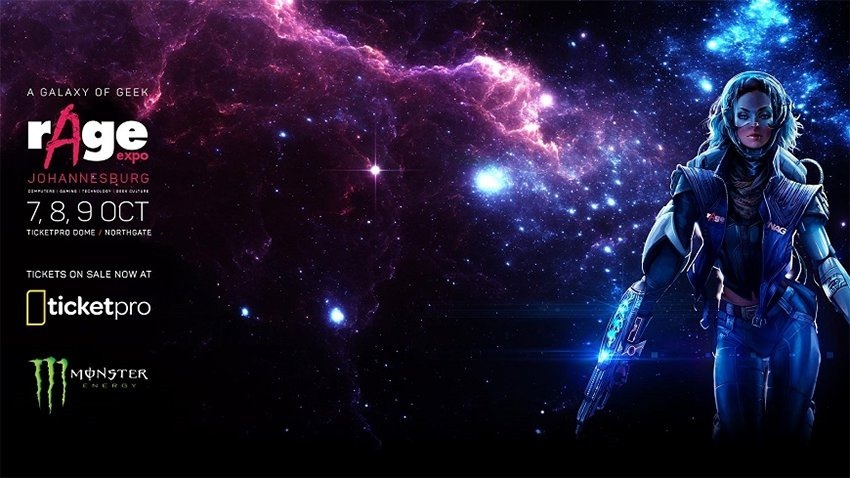 For many years, rAge expo has been a staple event on my social calendar. As soon as I know the dates, I clear that weekend, apply for leave and mentally prepare myself for the coming excitement. Spending a weekend in the TicketPro Dome, surrounded by the sights (and smells) of other geeks and gamers is a thrilling experience. Okay, fine, maybe not the smell part, but everything else is awesome!
This year, rAge is celebrating 15 years as South Africa's annual video gaming, computer, technology and geek culture exhibition. In addition to cosplay, gadgets, tabletop games and enough merch to bankrupt you several times over, the main attraction is, of course, the games. LANs, esports, hardware, playable demos, overclocking and probably much, much more.
Here are all the important details:
Location:
Pricing:
R120 day pass (valid for one day only)
R300 weekend pass (valid for all three days)
Event Times:
Friday 6 October: 10am-6pm
Saturday 7 October: 9am-6pm
Sunday 8 October: 9am-4pm
For the influencers among you, the official hashtags are:
#rAgeExpo2017
#escapetoplanetrage
#agalaxyofgeek
#15yearsofawesome
Now, for the really fun part. Critical Hit, being a social bunch of people, want you to join us for this year's rAge. We've got five sets of double tickets to give away to south Africa's premiere video game and geeky goodness expo. All you need to do is fill in the form you'll find here:
Hope to see y'all there!
Last Updated: September 7, 2017