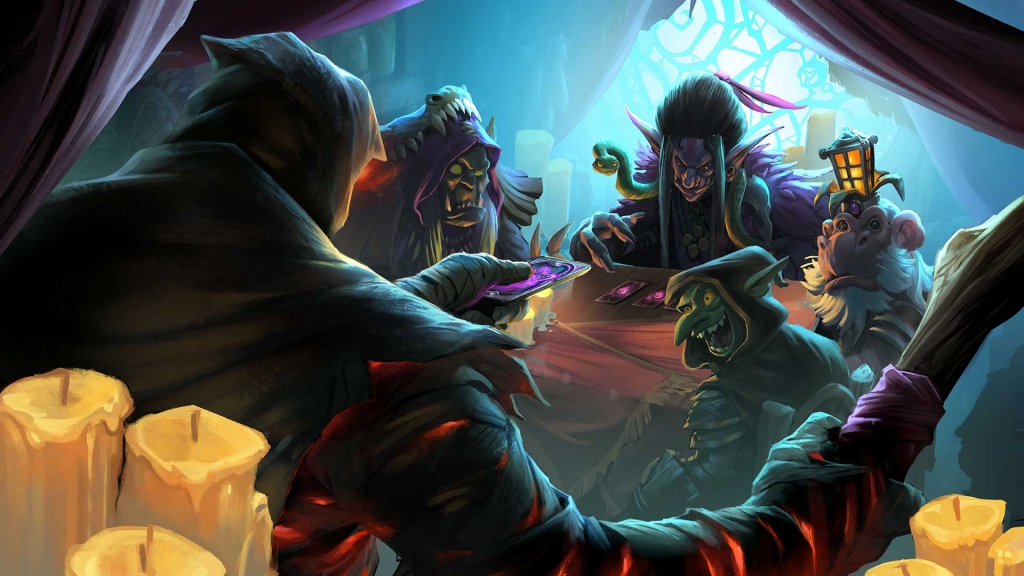 Join Critical Hit as we dive into the new expansion and mess around with Rafaam and his villainous cronies!
What are your feelings towards gambling? How about Wizard Gambling? That's Hearthstone, baby. Tonight at 20:00 CAT/CEST join myself, Brad Lang, and my good friend and Hearthstone oldboy Keegan Lubbe, as we explore the Rise of Shadows expansion. We'll be opening card packs, playing around with some deckbuilding and hopefully greeting a lot of unfortunate LOSERS. This'll be the first expansion hitting Hearthstone in the Year of the Dragon as we weepily wave out the cards that joined us for our Journey Into Un'Goro, our assault on the Knights of the Frozen Throne and spelunking adventures into Kobolds and Catacombs.
There have been some extraordinarily powerful cards revealed in this set and some unique deck archetypes are already beginning to jostle their way into poll position. Who knows? Maybe we'll get silly and craft a Bomb Warrior or try-hard like real streamers and make a Secret Paladin because that's back, son. Uther is HIDING things from us and he ain't giving it away until we attack his face! And please, if you're a real expert of The Wizard's Game, don't come here unless you can take some real stupid plays, some real dumb crafts and exceptionally ridiculous meta predictions because it's a new Hearthstone year and no-one knows what's gonna happen!
So join Critical Hit tonight as we celebrate Mage Poker and all the exciting new cards. There's always room for another in the tavern!
Catch the stream, here:
https://www.twitch.tv/criticalhitnet
As a reminder, we've also got two codes for 50 packs of Rise of Shadows cards to give away. Check it out.
Last Updated: April 11, 2019