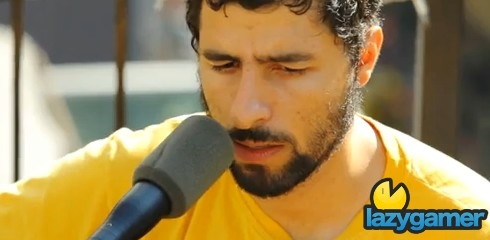 Do you remember that song that started playing when, while playing Red Dead Redemption, you crossed the river and wound up in Mexico?
If you have played Red Dead Redemption and have made it into Mexico I am 100% sure you know which song I am talking about, it is easily the most memorable songs of the soundtrack for me and virtually brought me to a complete halt as it was playing as I couldn't imagine a better song for the moment.
Well the guy who sung that song, Jose Gonzalez, popped into Rockstar New York's offices to give them a live rendition of the song and here it is in all it's glory just for you.
Now I'm ready for monday.
You can find out more about Jose Gonzalez, the Swedish folk singer, over at his website http://www.jose-gonzalez.com/
Last Updated: July 26, 2010