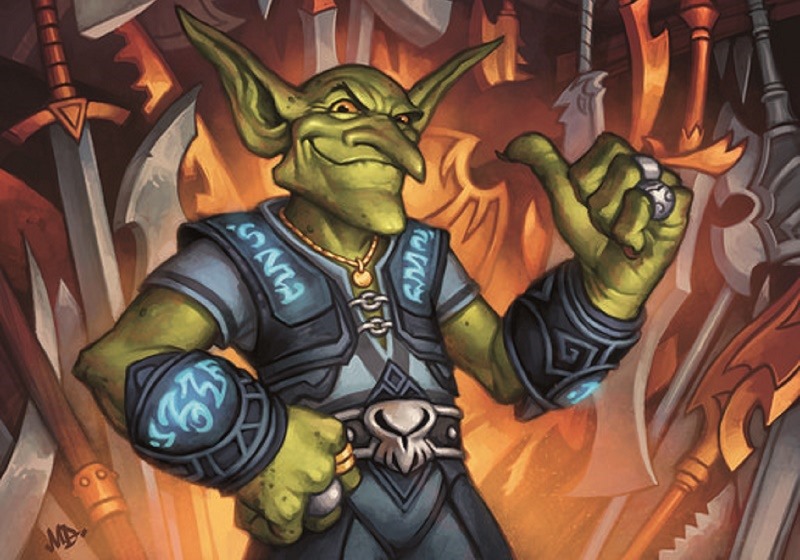 To this day, I've not spent a single cent in Hearthstone. My entire collection has been crafted from pure, dedicated grinding, and I'm incredibly proud of that.
But Blizzard, they know how to get people to cough up cash sooner or later. They've just announced a new special for their ever addictive card game, and hot damn, is it the best deal anywhere!
The Welcome Bundle will cost just $5, and it'll come with 10 classic Hearthstone packs. That in itself is already excellent value, but that's not all it'll contain. The Welcome bundle will also include a guaranteed legendary card from the same set!
If you're new to Hearthstone and wondering where to begin, the Welcome Bundle will set you well on your way to building a Classic deck recipe or creating an exciting new deck of your own. You'll unwrap one of nine Classic class Legendaries, such as the mystical Mage card Archmage Antonidas, or the relentless Warrior card Grommash Hellscream! If you're a veteran player looking to add more Classic cards to your collection, the Welcome Bundle is an incredible deal for the price!
For comparison sake, 7 classic packs normally cost $9.99. There's also absolutely no guarantee that any of the cards they contain will be legendary. So yeah, the Welcome Bundle a bit of a no-brainer for both newcomers and veterans alike.
Unfortunately though, only one is allowed per account, so if you're hoping for a specific legendary, I'd recommend offering up a tribute or five to RNGesus. Here's what's up for grabs:
Personally, I'd be very happy to get my hands on Archmage Antonidas, Tirion Fordring (PUT YOUR FAITH IN THE LIGHT), or Edwin VanCkeef. Mage, Paladin, and Rogue are my favourite classes by far, and I just so happen to have decks that could all do with those three cards!
What about you? Are you going to buy the Welcome Bundle? What legendary are you hoping for?
Last Updated: September 13, 2016