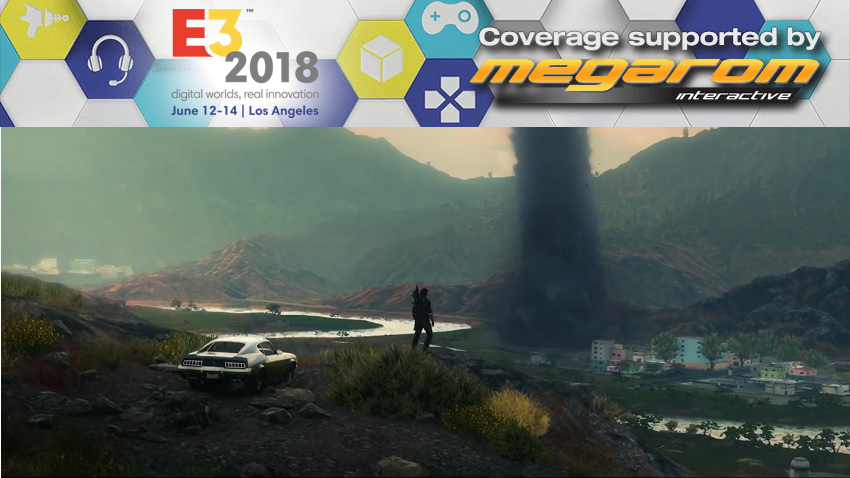 You might not realise it at first, but the Just Cause series tells a deep and personal tale. Rico Rodriguez, a man cursed. Cursed by his ability to make objects explode spontaneously and to fart parachutes. A man used by governments, exploited for this ability that ignores all laws of thermodynamics and reason. So many regimes he has toppled, so many dictators he has conquered, all to try in vain to outrun the explosion that is himself…
Or something like that. Anyway, Just Cause 4 was a poorly kept secret leading up to E3 2018, but it was also a blast to see in on the screens. This time Rico will be using his unique talents to liberate the fictional South American country of Solis, contending against both a well equipped mercenary army and natural disasters. And by that I mean "surf into a tornado on an explosives-laden truck and catch sweet air while it explodes". Here's the announcement trailer:
Just Cause 4 is grapple-hooking onto PC, PS4, and Xbox One on 4 December 2018.
Last Updated: June 11, 2018