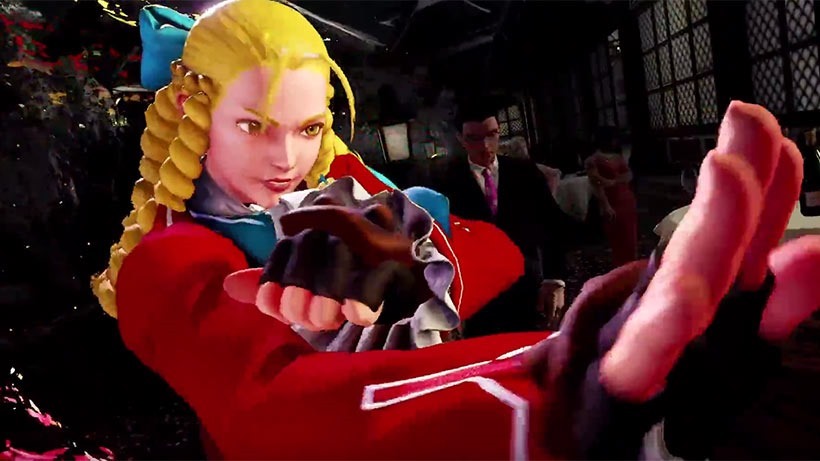 When Capcom started showing off Street Fighter V, I was convinced it was taking many of its cues from Street Fighter 3, but it's becoming increasingly clear that it's more of a Street Fighter Alpha 3 successor. The recent reveal of Rainbow Mika made that obvious, and the newest character to be announced, Karin – another Alpha 3 character – makes it even clearer.
Karin started out as a character in the Street Fighter Manga, before becoming a playable character in Alpha 3. She's a little like the Sakura's Ken, I suppose; hailing from a rich family just like Ken Masters, she's styled herself as Sakura's Rival, in much the same way (though less friendly!) that Ken is Ryu's.
Anyway, silly canon aside, she's the latest character to be revealed for the upcoming fighting game – and with her being Sakura's rival, very nearly confirms that she'll make up one of the 16 characters in the game. Karin's reveal makes 13 so far – with the last character shown being a new one; the middle-eastern tech wizard Rashid whose "fighting style takes cues for parkour, and he mixes it up with his unique ability to harness the power of wind."
Here's Karin's reveal trailer.
Last Updated: September 17, 2015