In an interview with SABC Digital News last Thursday, Kaizer Chiefs Digital Manager Kemiso Motaung spoke about the Rush Esports Expo and the football teams's interest which was four years in the making. The Kaizer Chiefs were a headline sponsor for their FIFA Football Challenge, which was hosted by ACGL this past weekend. The Challenge was well received with lines upon lines of players backed up, waiting for their chance to compete for R20 000. What the Kaizer Chiefs have planned for the future remains to be seen.
During the interview, Kemiso hinted at Kaizer Chiefs' interest in other esports titles, but the decision for FIFA goes without question as the two industries tie closely together. The event, as it has happened, was a success, and what we're waiting for is news on their "long term strategy" for local esports. Kaizer Chiefs seemed un-phased by the news regarding Orlando Pirates and their esports division, who featured at the VS Gaming Football Festival where they offered 10 spots to players in their new division. While Orlando Pirates jumped the gun, in a sense, Kaizer Chiefs are planning on scouting the country for esports talent and, as mentioned above, it's going to span all esports. There's also a focus and mention of female gamers, an under represented demographic in South Africa.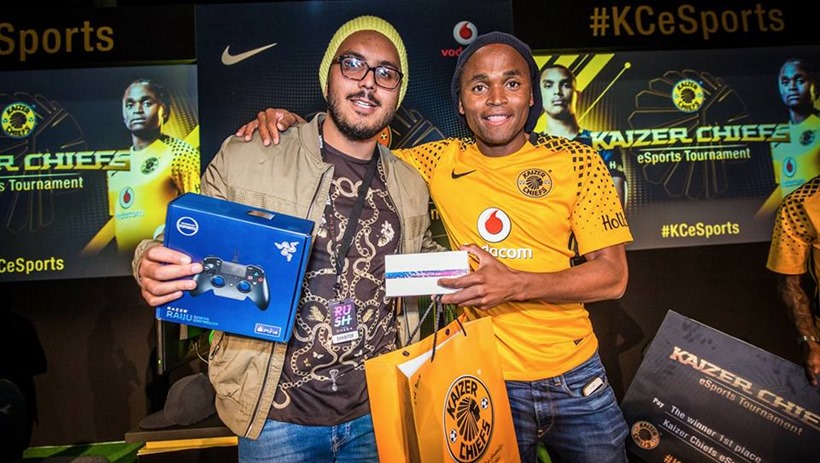 The Orlando Pirates and Kaizer Chiefs will be facing off on July 29th in their annual derby, and it won't be long before these matchups feature esports as well. We've yet to hear any news from the Orlando Pirates camp regarding their plans for esports, but we can be assured that if Kaizer Chiefs begin to add other titles that the Pirates will follow suit. The big question is if Kaizer Chiefs have been looking into esports for four years, who else has been?
Like esports?
Check out esports central
Last Updated: July 25, 2017