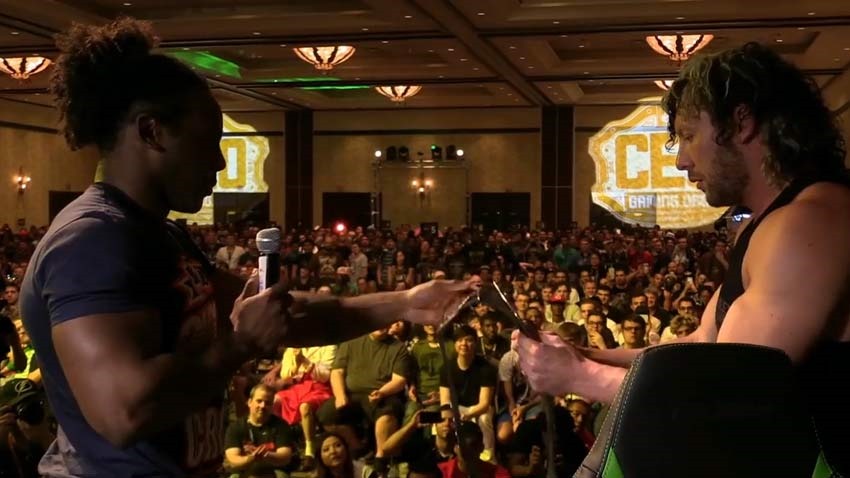 LET ME TELL YA SOMETHIN' BROTHER! Wrestling's greatest feud ain't between Shawn Michaels and Triple H during the early days of the 2000s. It's not Brock Lesnar versus the entire RAW locker room or King Ricochet's bloody war against the laws of physics. I'll tell you what the greatest personal conflict in wrasslin' history truly is: Xavier Woods and Kenny Omega's Street Fighter war.
You might know Kenny Omega as the best damn wrestler alive today, a massive nerd with even bigger impact in New Japan Pro Wrestling. A ring warrior whose signature finisher is the One-Winged Angel of Final Fantasy VII legend. Xavier Woods? A master of the microphone, a trash-talking component in the WWE's New Day stable and the host of Up Up Down Down on YouTube.
Clearly, both men like video games. Double-clearly, there's only room for one superstar to be known as the defacto wrestling video game legend. The first time these two titans clashed, was back at CEO 2016 in a fight that saw Woods utterly clobbered by Omega:
The two would meet again at CEO 2017 in Omega's hotel room for toms Tekken action, which ended with Woods scoring a win of his own:
One win each. Not good enough, right? There needs to be an undisputed champion, and what better arena than that of E3 2018. Omega and Woods will clash in Street Fighter V on June 14, laying everything on the line. The added twist? Each challenger will choose two partners to join them, as this bout will be a three on three showdown.
BREAKING NEWS: We just spoke with @XavierWoodsPhD and @KennyOmegamanX and they've agreed to settle their #SFVAE feud in one week – June 14 during E3! pic.twitter.com/QolOVdzE9n

— Street Fighter (@StreetFighter) June 7, 2018
It's a battle that has been called the digital modern-day equivalent of Frasier Vs Ali by nobody but me. Still, its a hell of a rubber match and somebody needs to be crowned as wrestling's greatest video game master. My money is on Omega. Who are you backing?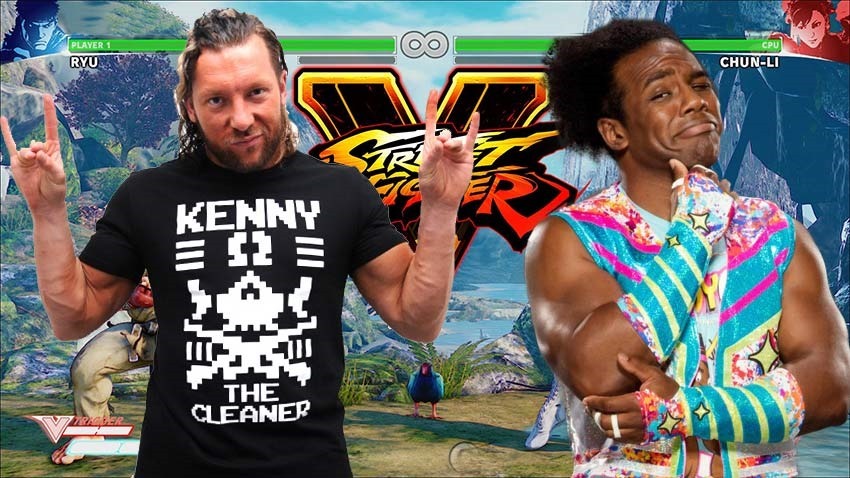 Last Updated: June 8, 2018