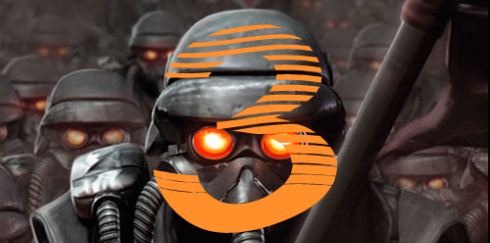 Apparently we have a brand spanking new rumour doing the rounds today and this one is about Killzone 3.
No it's not the obvious one about Killzone 3 coming to the Xbox 360 but rather the less than believable one about Killzone 3 being released next year.
According to Playstation: The Official Magazine
"Insider slips reveal three big names you can already pencil for the next year. Killzone 3 is reportedly deep in development, Insomniac's Full Moon Show podcast hints at a project we can only conclude is Resistance 3, and a Treyarch employee's online mentions a Call of Duty: World at World sequel"
While I am not in the least bit surprised about a new Call of Duty next year and the next resistance is due I can't believe that a new Killzone title will arrive this soon.
Granted the game now has a killer engine and it shouldn't be to hard to add some new maps, give it an awesome story and tweak those less than perfect controls in a year, I just don't see the need for it so soon.
Mind you a Killzone 3 Christmas release next year would sell well… so you never know.
Source: E4G
Last Updated: October 20, 2009