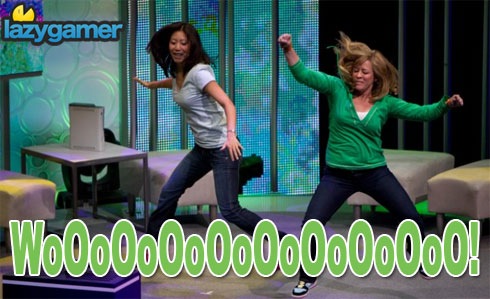 The title pretty much says it all folks. The new controller-free motion control system from Microsoft will indeed be playable for the first time in South Africa at this year's Rage 2010 expo.
Expect to be able to play all of the games you have heard of so far including Kinect Sports, Kinectimals, Kinect Adventures, Joy Ride and maybe even a few more. Now that the Playstation Move is available, many of you will finally have the chance to give each a go and decided where you want your money to be spent.
We left E3 earlier this year with mixed reactions of the Kinect Motion device, as the technology still had a few kinks that needed sorting. I personally like the idea of the Kinect as an overall controller-free interface, but the launch titles are heavily geared towards casuals, so until I see something really worthwhile (especially considering that SA won't get voice recognition at launch), I might be hanging onto my money for a while.
Rage is happening on the weekend of October 1st at the Dome in Johannesburg, so if you needed a reason to go, you may just have one now.
Source: Xbox Gaming
Last Updated: September 22, 2010