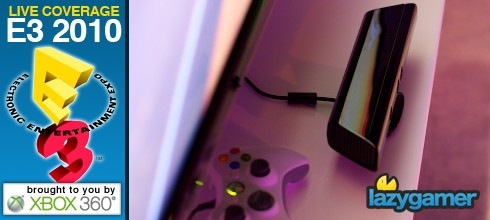 Not that the size of Kinect is the most important thing right now but with the Internet deciding it is officially Kinect day there is very little else for me to post about.
Gizmodo has put up some sneaky pictures of Kinect from some recent event that we were rudely not invited to.
As you can see from the picture above it looks like Kinect is about 1 1/2 times the size of a 360 controller and about 60% as deep… which is easy small enough to sit below my TV.
My only question now is whether or not I will be able to mount my Wii sensor bar on top of it so that they can both be exactly under the TV?
You can check out a pile more pictures over at Gizmodo
Last Updated: June 14, 2010