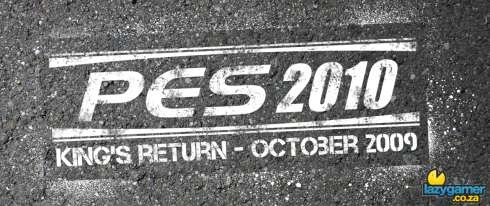 Konami has come out and announced that PES 2010 is under development for every piece of gaming hardware not invented by Nintendo… For the guys in the back that means we are going to see PES2010 on the PS3, PS2, PSP, PC, iPhone, other mobile phones and the Xbox 360.
So where's the Nintendo loving Konami?
Anyway back to the point, Konami has also promised us that that PES 2010 is going to be the "most realistic football simulation available" which it is going to need to be if it is going to have any chance of overtaking EA's FIFA series which has become the be all and end all of football simulators over the last two years.
However what Konami also needs to realise is that it's not all about the realism of the simulation but also about the online capability of the title as well as the graphics and all important licenses.
For all the PR promises click through and take a look… and yes they mentioned enhancing the online ability.
Source: Videogamer
Last Updated: April 8, 2009