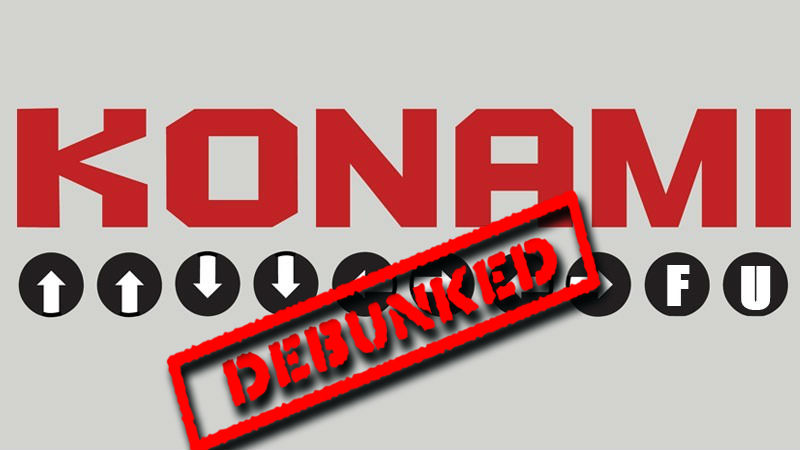 Reviews for Metal Gear Solid V are ridiculously high and everyone and their mother(base) seems to be raving about it. PES is getting similarly high marks for a change, and Konami must be feeling rather great about their prospects for the future. However, plenty of people are still claiming that the Japanese company is shutting down development studios and no longer making AAA games. Those people are making things up, apparently.
Over on Reddit (thanks Siliconera), a user posted a query about Konami's plans following its departure from the AAA space. The response is quite unequivocal – Konami is still working on all the games and franchises you know and love.
I can promise you that we're definitely not leaving Metal Gear behind or anything like that. I know some blogs were claiming that online this morning, but I'm not really sure where they'd be getting that from. We actually had a press statement just a few months ago stating that we were still making MGS games moving forward, and shared a link on where folks could apply to work on it. I'm not sure why they forgot about it so soon, but we're still definitely working on console games and franchises such as Metal Gear, Silent Hill, Castlevania, PES and all the rest. Nothing's ever changed, really. I know there's a lot of folks out there that really want us to try and say it's otherwise, for some reason, but it's just not true. Those teams are definitely still working on designing and programming great games. But yeah, you'll still see them come out in the future, as ever.
And yes, you can still see the page advertising for jobs working on a new Metal Gear. When I've chatted to various Konami people at press events, they all say that the rumors are greatly exaggerated, that Konami may be changing its structure, but it's still making games as always. They would be idiotic to just abandon AAA game development; just because they are also making slot machine games doesn't mean that it's the end of Silent Hill.
I'm really glad to hear this, although I wonder how long I will need to wait before they make me a new Suikoden game. Maybe it will be like the Last Guardian, right? Still, I'm glad to hear the company is still doing its thing. I suppose the rumors will swirl until the next major game announcement comes, and then we can all say how surprised we were that they were still making such cool games.
Last Updated: September 22, 2015