Esports Earnings is a great site to use in an argument with someone regarding esports as a career choice. It's a list of players, games, tournaments, and teams who have made considerable amounts of money competing in esports. We've referenced it before, but today a new name has hit the top of the player's list.
Miracle, the second highest earner, talks about Team Liquid and KuroKy.
Germany's Kuro "KuroKy" Takhasomi has grabbed the top spot after Team Liquid's win at this past weekend's Dota 2 International. The German player attended his seventh International (he's been to every single one) and finally walked away with a decent chunk of the largest prize pool in esports history. Team Liquid also jumped to the top of the team's list with a total of $16,824,735. A large part of that was their International win which totaled $10,806,301. That puts KuroKy at $3,355,911, $600,000 above his teammate Miracle. That is an astronomical amount of money for esports, a total of R44 428 066,75. That's for one player, mind you.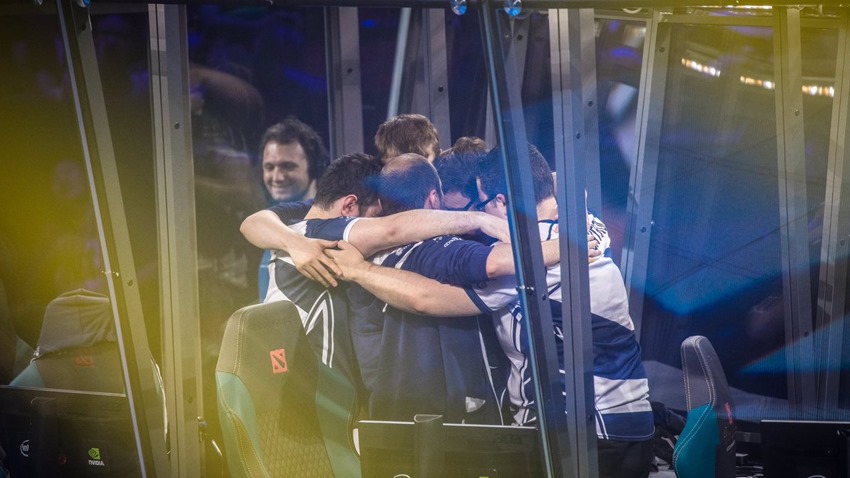 The big purse at the International also secured Dota 2 49 out of the top 50 spots on the player earning lists and pushed Dota 2 up to over $125 million in total prize money, $80 million ahead of League of Legends who have double the amount of tournaments to date.
To put this in perspective for you, if you were KuroKy, you could buy yourself a nice 7 bedroom house in Camps Bay, Cape Town, a Ferrari California T, and still have over R10 million in spare change. Obviously, you'd get taxed to pieces, but I think it's safe to assume that this kind of money is enough to retire comfortably and all you had to do was win the biggest esports competition in the world. Esports has been making millionaires for the past three years after Valve introduced the compendium, a crowd-funding tool which offers incentives for fans of the game who purchase levels. This is the main reason why Dota 2 has soared above other esports titles, and it's worth noting that the figures shown above are prize winnings only. These do not take into account the player's salaries and other endorsements from sponsorships.
Like esports?
Check out esports central
Last Updated: August 17, 2017