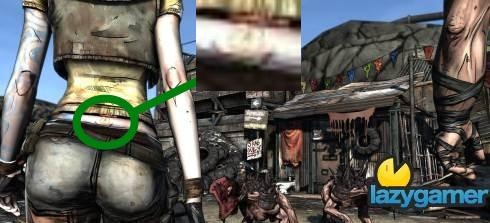 We started our missing Lagz competition yesterday and while the response was great offline the number of entries was sadly sadly lacking.
With only 2 correct entries and 2 incorrect ones it got me worried that I had made this a little to difficult.
Thankfully koldFU5iON has stepped up to the plate and spotted Lagz visiting just above that oh so pretty gluteus maximus.
Keep an eye out for him again today for the chance to win a copy of FIFA 10 on the Xbox 360
Last Updated: October 19, 2009