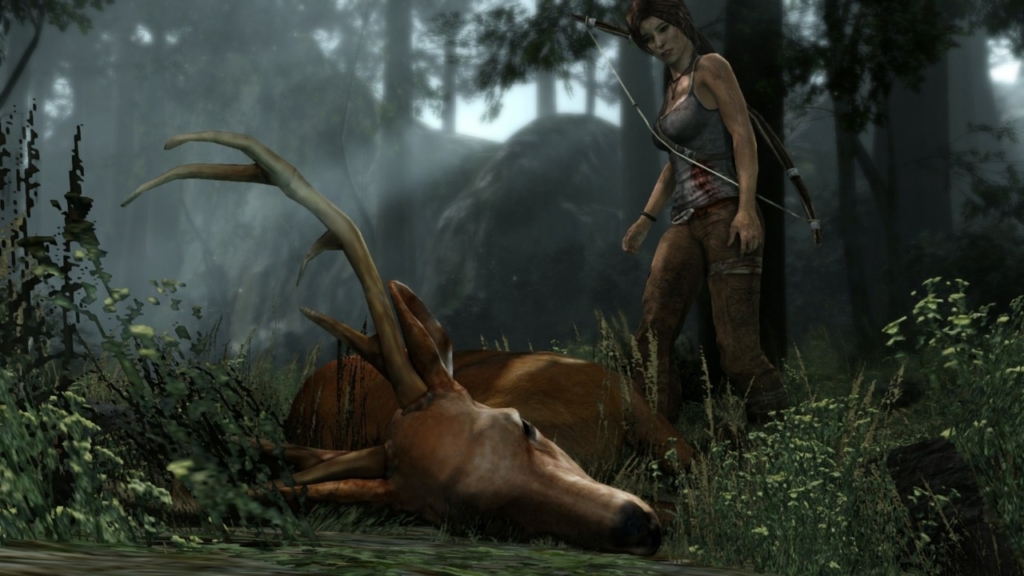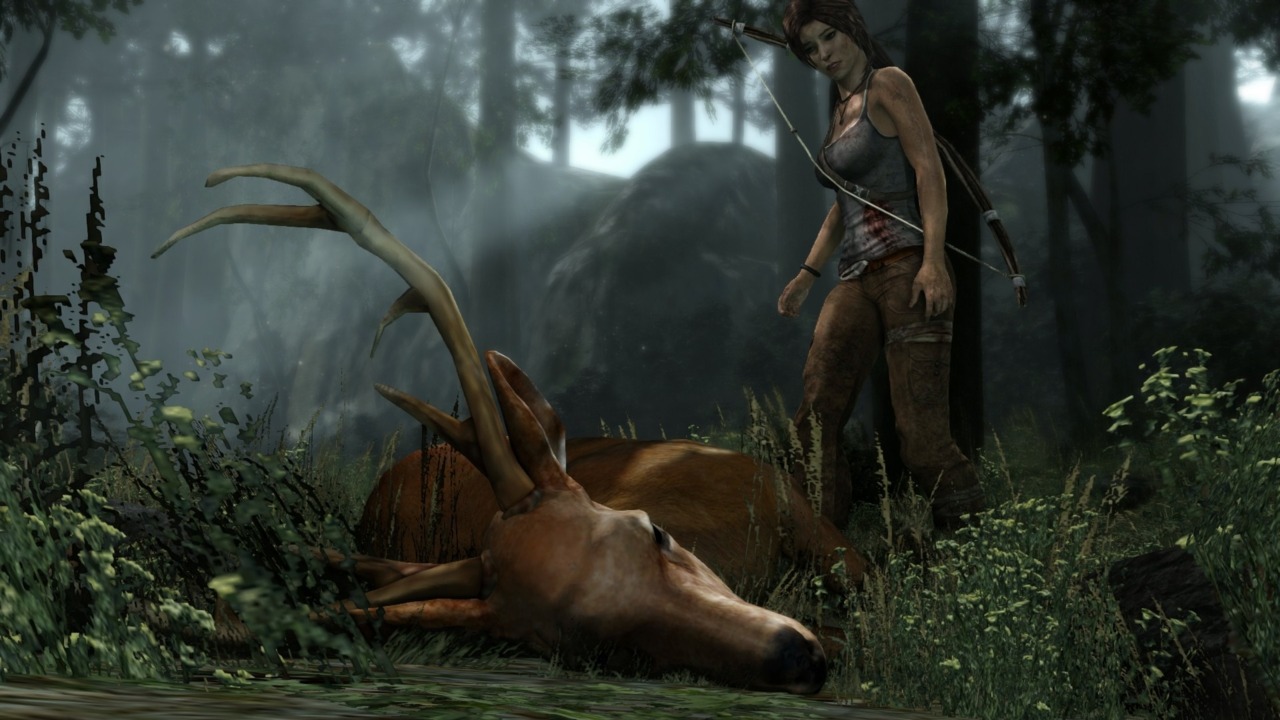 Iconic video game adventurer Lara Croft has travelled the globe, uncovering the truth behind the world's greatest legends, while getting her hands on spectacular lost treasures. The one place Lara's explorations have never taken her, though, is… the kitchen. Unless it's to shove her butler in the freezer.
But in 2021, that's no longer true. During the year of Tomb Raider's 25th anniversary, Lara Croft's adventures are taking on a culinary flavour. Releasing on October 26, is Tomb Raider: The Official Cookbook and Travel Guide. The 144-page hardback is set to retail for $30 USD (approximately R450).
Tomb Raider: The Official Cookbook and Travel Guide comes from souvenir book publisher Insight Editions, which has a reputation for producing tie-in publications, stationery and other merchandise for dozens of franchises, including Assassin's Creed, Friends, Destiny, Game of Thrones and Downton Abbey. Browse the Insight Editions site, and you'll encounter published titles like Star Wars: Knitting the Galaxy, Cooking with Deadpool, and Harry Potter: Crafting Wizardry.
The thing is, we probably shouldn't know about the Tomb Raider cookbook. At least not yet.
Spearheaded by brand custodians Square Enix and Crystal Dynamics, the Tomb Raider 25 Year Celebration is intended to be a yearlong event. While fans have been warned upfront that there won't be a new game announcement in 2021 (apart from mobile game Tomb Raider Reloaded), many surprises have been promised. In addition to a Netflix anime series, it looks like the Tomb Raider cookbook is one of them.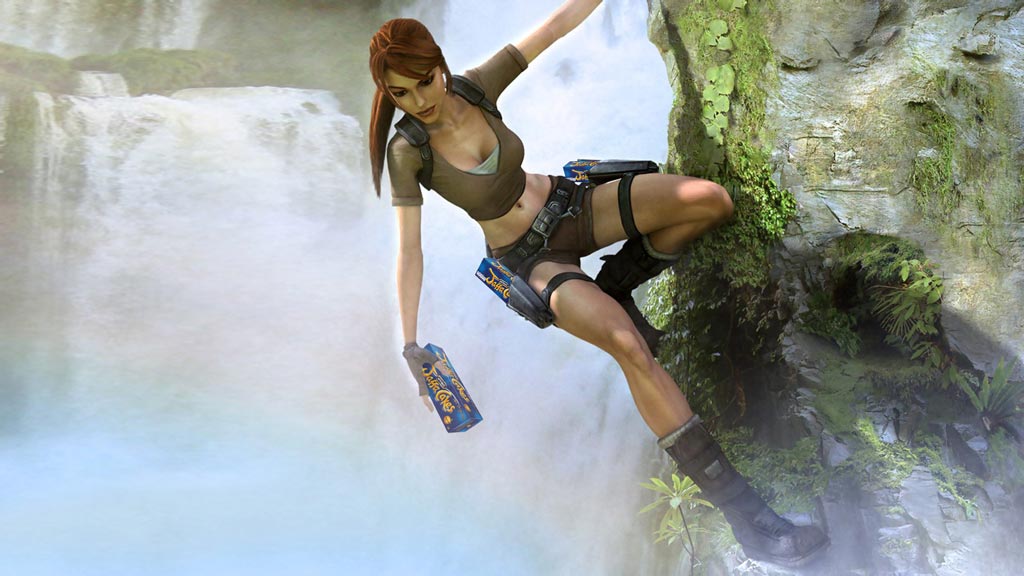 Over the past day or so, Simon and Schuster, which handles sales and distribution for Insight Editions, has stripped all details about Tomb Raider: The Official Cookbook and Travel Guide from their site. That said, the detailed product write-up can still be accessed via website cache from March 1. As of March 4, the book's Barnes and Noble page also still showed a complete overview.
This is what Tomb Raider fans can expect:
Join Lara Croft on a journey to the world's forgotten cities and prepare delicious food from around the world with Tomb Raider: The Official Cookbook and Travel Guide.

Tomb Raider: The Official Cookbook and Travel Guide is a thrilling and delicious tutorial on recipes inspired by the cultural history of the many locations Lara Croft has visited throughout her 25 years of global adventures—bringing the taste back home to you. Based on the hit Tomb Raider videogame franchise, this book features over 40 recipes inspired by the many locations Lara Croft visits and explores across the globe, with food and drinks inspired by key characters and locations.

Also included is expert information on the cultural history of the many beautiful cities and countries to which she travels. A global exploration including fan-favorite recipes as voted on by members of top Tomb Raider fan sites around the world, this unique cookbook and travel guide takes fans on an exclusive journey across the planet chasing the thrills and adventures of Lara Croft. Featuring beautiful full color photography as well as stunning art from the games, this is the ultimate gift for fans, travelers, and food aficionados alike.

OVER 40 ALL-NEW RECIPES: Features over 40 recipes inspired by the many locations Lara Croft visits across the world

FAN-FAVORITE RECIPES: Fans will have the opportunity to vote on official Tomb Raider websites for favorite recipes to be featured in the book

TRAVEL GUIDE: In addition to over 40 recipes, this book includes a one-of-a-kind travel guide celebrating the many beautiful countries and cities Lara visits

25TH ANNIVERSARY: Officially licensed by and created in partnership with Square Enix and Crystal Dynamics for the 25th anniversary of Tomb Raider.
It's early days yet for the cookbook. There isn't even any cover art. Meanwhile, Bookshop.org is the only site to list Scott Campbell (AKA Scott C.) as the author – although it makes more sense that, if the artist is involved, he's contributing illustrations to the book.
For the record, this isn't Lara Croft's first appearance on the printed page. Apart from comics and novel adaptations sprung from the video game series, there's a Tomb Raider colouring book, and Meagan Marie's hefty coffee table tome, which released for the franchise's 20th anniversary in 2016.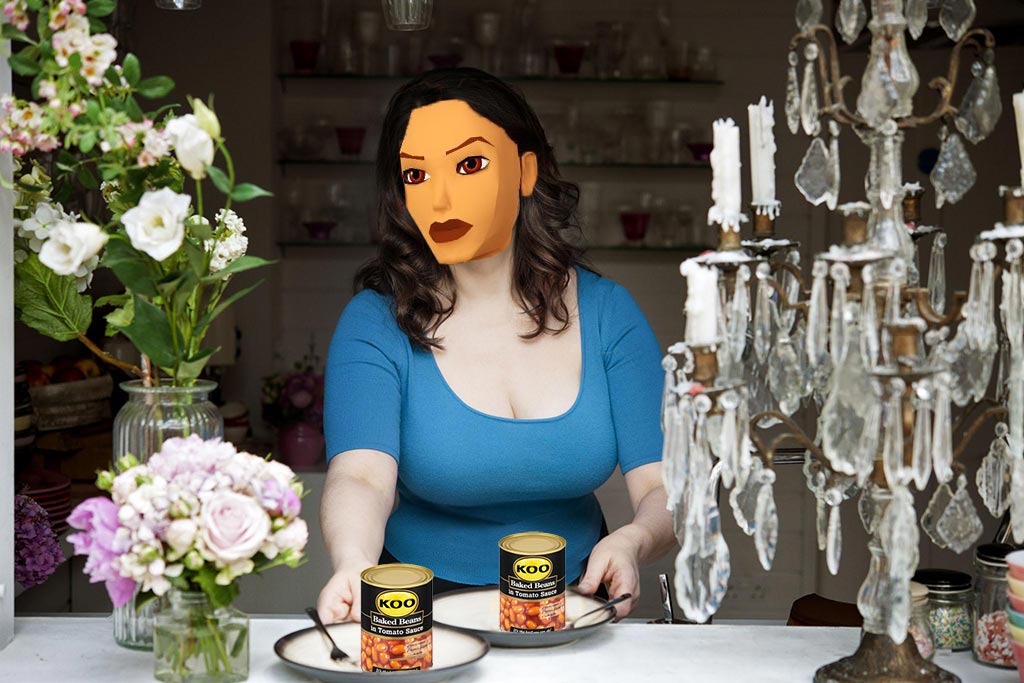 Given the existence of the latter, it seems fair to say that nobody was expecting another deep dive into Tomb Raider history so soon. At the same time, though, we certainly weren't anticipating a cookbook instead. It's worth noting that Tomb Raider: The Official Cookbook and Travel Guide is releasing a day after prime celebratory date October 25, which is when Tomb Raider debuted (initially for SEGA Saturn) back in 1996. It seems likely, therefore, that the cookbook is going to be positioned as a pretty big deal during Tomb Raider 25.
While the travel quotient of the upcoming book makes sense, and is a perfect thematic fit for the globe-trotting archaeologist, the cooking part feels like more of a stretch. Although unquestionably adventurous in all areas of her life, Lara Croft isn't a character synonymous with food tourism. There is very little in the way of "tum raiding" about Lara's exploits, even in the short periods of downtime between her expeditions.
In fact, the character, despite being the Countess of Abbingdon, is routinely shown as lacking basic kitchen skills and sophisticated culinary tastes. The canonical favourite meal of Classic (or Core) Era Lara Croft is beans on toast, while Reboot Lara, from 2013 onwards, has a soft spot for Jaffa Cakes. Meanwhile, Angelina Jolie's big screen Lara Croft is seen botching a microwave meal in the 2001 film adaptation. Lara Croft is no foodie, yet here we are.
Tomb Raider: The Official Cookbook and Travel Guide isn't a bad idea. It's just a little odd. That said, the end result will likely be exactly what Insight Editions strives to deliver: "unique keepsakes that celebrate the best in pop culture and make one-of-a-kind gifts for fans of all ages." Plus, the involvement of the Tomb Raider community in shaping the book's content is a nice touch.
Now we just wait to see if the character of Sam Nishimura is associated with combat cupcakes (Tomb Raider fans will understand), or koeksisters (South Africans will understand).
Last Updated: March 4, 2021