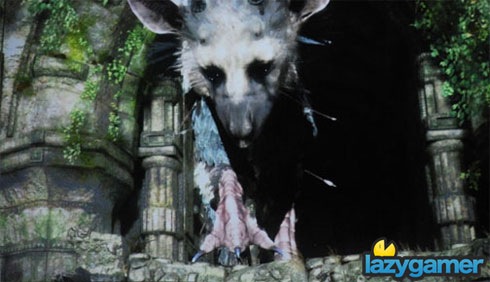 Despite having been unveiled at last year's E3, The latest from Fumito Ueda's Team ICO was curiously absent from this year's event, as well as the euro-centric Gamescom.
You'll be happy to know though that Sony has been confirmed the game will be shown off at the Tokyo Game Show – which kicks off next week.
It's unknown as yet if the game is directly connected to it's forebears – Ico and Shadow of the Colossus – but it certainly ascribes to the same thematic and stylistic elements. The game will follow and explore the relationship between a boy and a giant, feathered dog-like eagley…thing.
Ueda will present the game to media and then field questions on Thursday, 16th September. Hopefully, Sony will take the opportunity to announce an high definition Ico/SOTC collection at the same time. Fingers crossed!
Source : Eurogamer
Last Updated: September 9, 2010