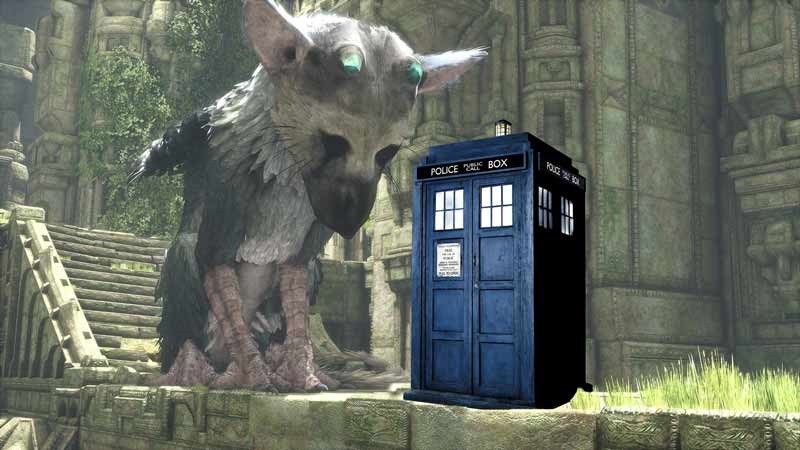 Eight years. In the timeline of video games, that's an eternity. Since 2008, we've seen game studios rise and fall, two generations of video game consoles and Peter Molyneux's fall from grace hit terminal velocity on the way down. And throughout all those years, The Last Guardian was being developed. Originally meant to be a PlayStation 3 game, the lingering development process saw the tale of a boy and his pet-that'll-most-likely-die-an-extra-dramatic-death-in-the-third-act shift consoles, with December finally seeing it hit PlayStation 4.
And that's kind of worrying. Video games constantly evolve, adapt and reinvent themselves with new features and ideas every month. There's a legitimate concern that The Last guardian will feature somewhat dated gameplay. But as The Last Guardian's Fumito Ueda explained to GameSpot, he designed the game to be "timeless":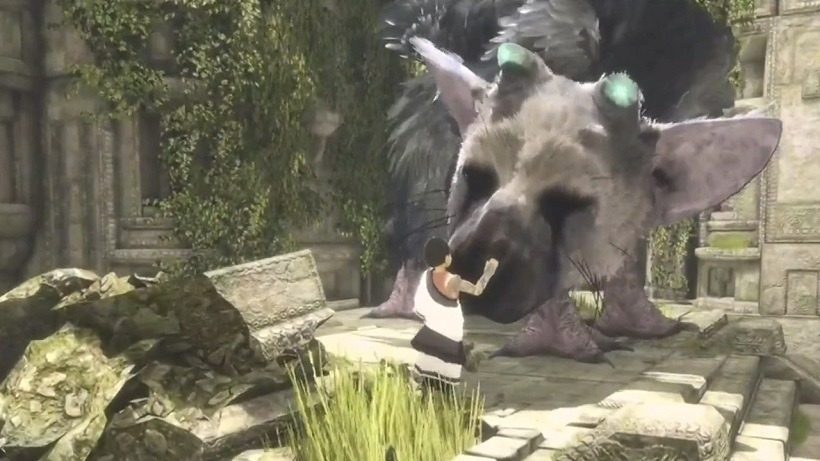 We carried out what we set out to do, and it's the original vision that we now see in this completed game. Sure, over the course of years, a lot of things have changed. But we knew from the very beginning that we wanted to create something that was timeless, something that was going to last a very long time–that was going to hold up for "X" amount of years. I think Sony as a whole understood that from the very beginning. It really did matter for the Last Guardian that we've remained true to the original vision and carried that out.

No one has confirmed that this is the right thing to do. I can't even tell you that this is the answer, or this is the formula, and if you follow my formula, you'll make a timeless video game. There's no confirmation or affirmation from anyone. It's just my instinct and my gut that's telling me that this is what I hope will become a timeless video game. I ask myself, "What we're making right now, 5 years from today, will that hold up? Will I be happy or satisfied with it looking back?" I guess that's my way to measure whether it could potentially be a timeless creation.

I remind myself to check in with my future self. Is it going to hold up well? Is it going to age well? It's not just the visual side that I look at, but also the theme that's in the game, and the level design that's in the game. Now, I don't know if this will work. Like I said, no one is telling me it's going to. But I feel like that is the factor that helps me make my decisions as to whether it's going to last a long time, and not just become something that is consumed, and digested, before moving on to the next thing.
So what's the end goal here with a timeless project? According to Ueda, it's to show his love for The Last Guardian and the video game medium
Because that's what I love. It's not just with games. It's with film. It's with art. Anyone can get excited one day over something and then the next day forget about it. That's everyday life. But I like things that leave a long-lasting impression on me. It becomes a part of me. It stays with me. I can maybe grow with it. That's the type of stuff that I like. It's important that I am doing that for my own creations as well.
And it's hard to not appreciate that kind of passion which fuels a project like The Last Guardian for almost a decade of ups and downs. Even if I am enough of a monster to constantly make certain that Trico meets its doom as much as possible in the final release. But if you've got a game which truly does feature ideas and gameplay which survive the test of time like numerous other classics have, well that's just something special then.
Last Updated: November 10, 2016