This is it, 2 more days until we put all the valid entries into our randomiser to pick who is going to walk away with prizes from this seriously limited goodie bag. Before going any further I'd like to thank our sponsors, Evopoints, for providing me with the Scuf controller and always being a friend of the site.
So while I was in Los Angeles for COD XP I also worked hard to get as many things signed by as many teams as I could so that we could give away these epic prizes. And here's what I organised.
First up the grand daddy prize which is the Scuf Fury sponsored by Evopoints, the best place to get your Scuf controller and digital vouchers.
The controller was signed by the entire team of Optic Gaming, the box has also been signed the owner of Optic Gaming, Hector Rodriguez. It has also been signed by the Australian competitors, MindFreak as well as by Faze and the winners of COD XP 2016 – EnvyUs.
All in all we have signatures from some of the very top 19 Call of Duty eSports players on the planet.
Next up we have a limited Edition Modern Warfare Remastered cap signed by the entire COD team who competed for Faze at Call of Duty XP 2016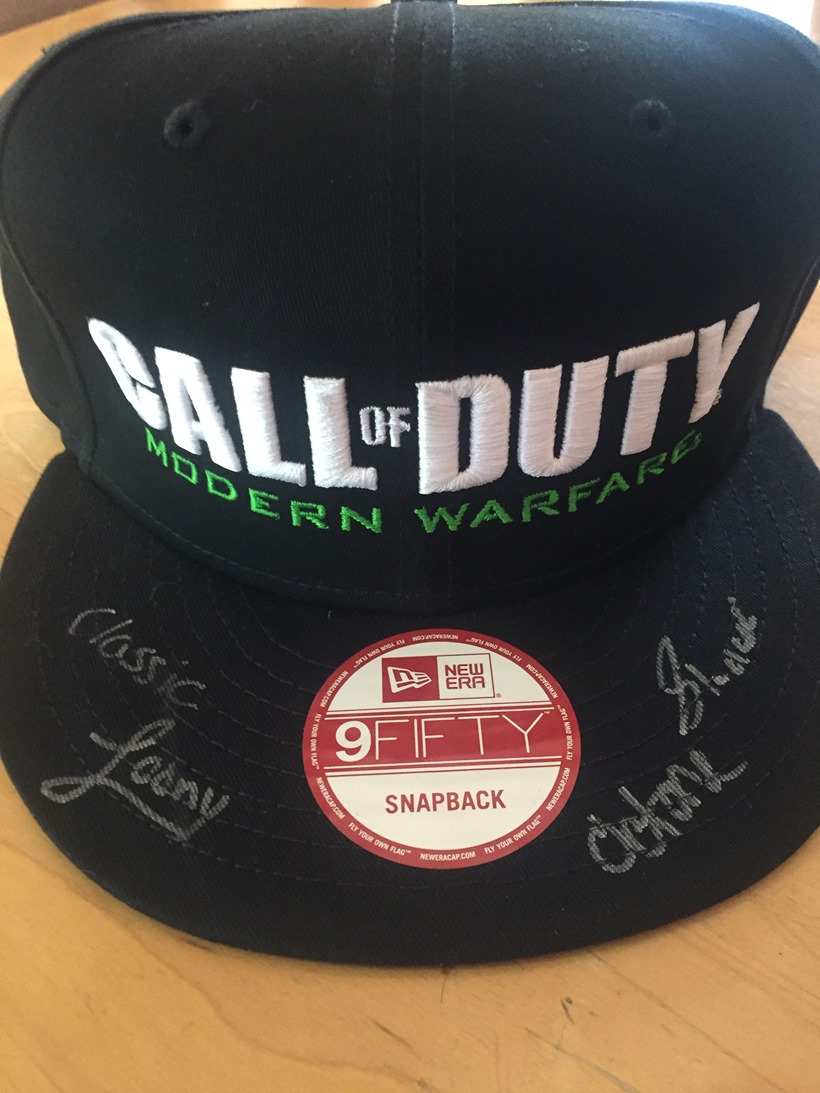 Then we have the Call of Duty Infinite Warfare hat which I managed to get the team from Splyce to sign. Hopefully you remember that Splyce were the runners up at Call of Duty XP 2016 and had surprised the entire tournament by taking down more fancied opponents time and time again.
And then last but not least we have my favourite looking hat of all. The extremely limited COD XP 2016 embroided cap which I again had signed by the only Southern Hemisphere side competing in the tournament. Mindfreak.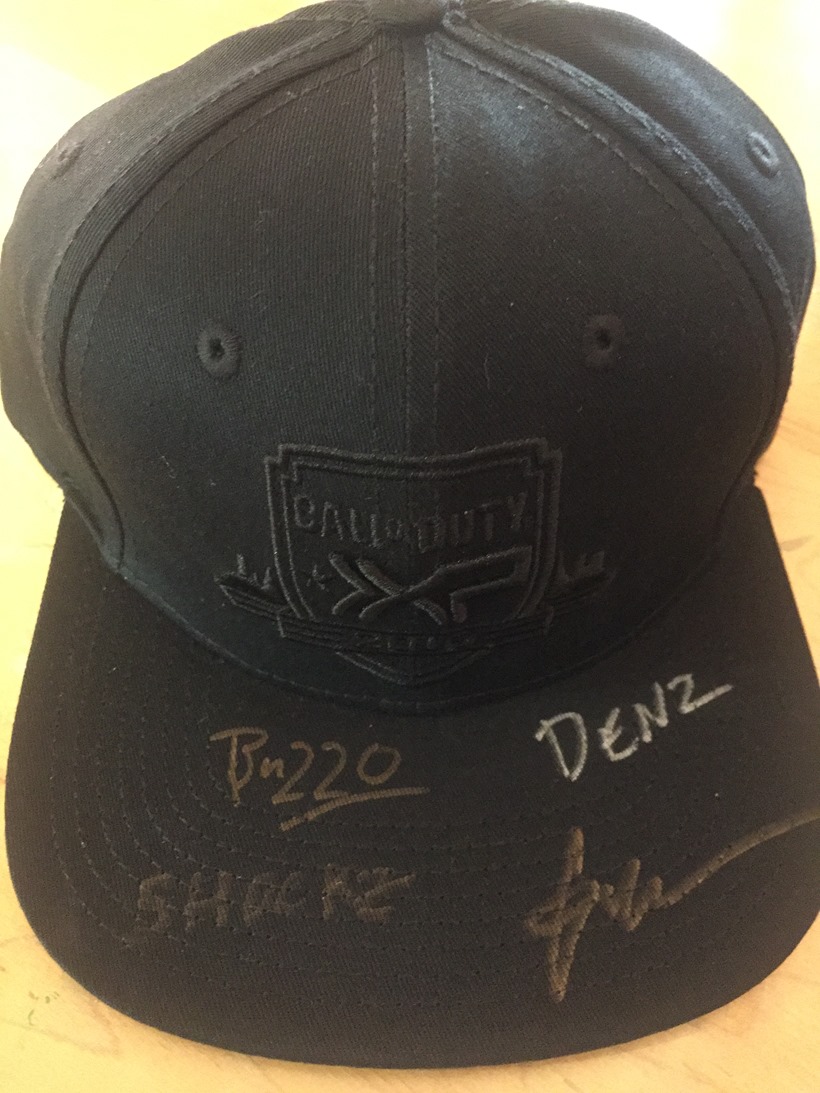 That's it, so if you want to stand in line to win any of the above, along with the chance to win a PS4 Infinity Warfare Collectors Edition then all you need to do is head on over to this page and fill in your details.
Please make sure you also head over to www.evopoints.co.za to see their product line up. I can't recommend them enough for the turn around time in delivering iTunes, PSN and Xbox vouchers .
Last Updated: September 20, 2016