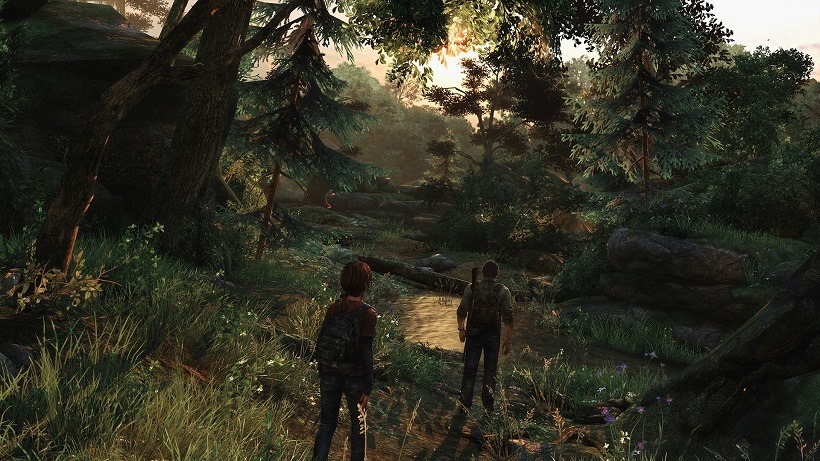 The Last of Us was (and still is) one of the finest PS3 titles ever released, and had its brilliance ported over to the PS4 not long after the console's launch. There it was bumped up to a smoother 60FPS, with increased shadow maps too for players still set on half that framerate. With the dawn of PS4 Pro next week though, The Last of Us is getting another upgrade – and it's one you can test out right now.
Not because you have a PS4 Pro already (do you?), but rather because the new update brings with it some anticipated HDR support to the action/survival title. HDR was patched in to all PS4 consoles in September, so anyone with a capable TV and the requisite HDMI cable can now boot up The Last of Us Remastered as bask in its (presumably) better lighting. I don't have an HDR TV just yet, so I can't say for sure how great the implementation is or isn't.
Last Of Us updated for PS4 Pro. Can't wait for Uncharted 4. @Wario64 pic.twitter.com/rigkshff40

— ATW Tech (@AlienwareGamin5) 1 November 2016
The PS4 pro part of the patch, however, is a little more substantial. As touted during the reveal event and later confirmed by Digital Foundry, the PS4 pro will be able to render The last of Us at a native 4K with its additional horsepower. The game will still run at 30FPS, but feature a much crisper image thanks to the bumped up resolution. In combination with HDR, it has the chance to elevate the game's visual fidelity far beyond what the simple remaster did, and should be a great starting point for PS4 Pro owners to see exactly what they've bought into.
The patch is live now, and clocks in at a measly 350MB. I, like any other Naughty Dog fan, see this as a message that they're ready to perform some similar magic with Uncharted 4 in the near future. Who wouldn't want to see Drake sliding down some rocks for the hundredth time in glorious HDR?
Last Updated: November 1, 2016