By Chris 'Sargon' House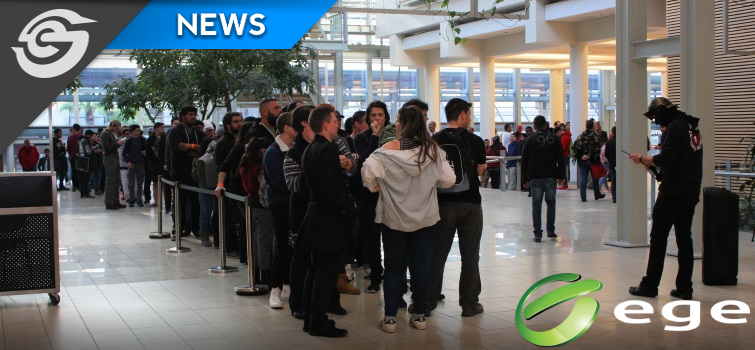 The fourth year of the Electronics and Gaming Expo (EGE) took place in Cape Town from July 27-29 in 2018. It's one of the major gaming events to take place in Cape Town each year, and also features a significant esports component in the form of competitive tournaments operated by ACGL. Some of the competitive titles featured at EGE included Call of Duty: WWII, FIFA18, Tekken 7, Injustice 2, and Fortnite. These titles had a combined cash prize pool totaling over R60,000. Strap in, as this is a bit of a long one.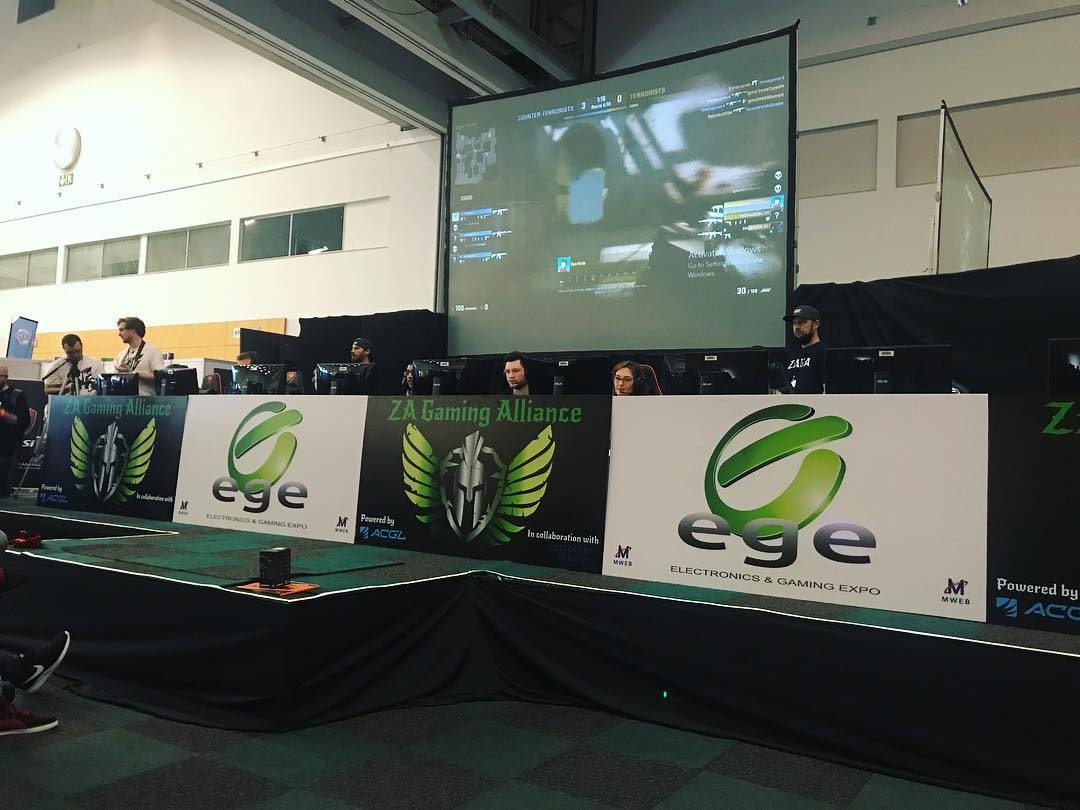 Another tournament to skip on winnings?
The reason why we've gone over the numbers? In early 2019 multiple Twitter posts by some irate Call of Duty players revealed that their prize winnings hadn't been received yet. It caught the attention of resident South African esports sleuth Glenn "g_kayy" Kisela, who wrote an article detailing it here on Critical Hit. In his piece (which dates back to January 16, 2019), Glenn outlined the non-payment of the Call of Duty: WWII tournament hosted at EGE. I highly recommend you read the article to get his perspective, as this isn't the first time something like this has happened in South African esports.
Glenn also managed to speak to Johnny Malherbe from the Electronic and Gaming Expo about the non-payment. This is the direct quote from the article:
We are in the process of sorting through heaps of admin and also [re-engineering] EGE 2019 with "New" offerings to all concerned. We hope to have final clarity by end of Feb 2019. Our sincere apologies to those yet to receive payment.
There's not much sincere about that apology, as there is no real explanation for the delay. When you've completely put out teams and players, you really owe them more than two short sentences. Understandably, the statement raised more questions and anger than it provided answers.
Outlining the issue
When Glenn released his article I had also started my own investigations into the news, because I wanted to get a more complete picture of the issues at play. I spoke to competitors Lee "Javaa" Johnson (ViNCO Gaming) and Kyle "Hypz" Cerff (White Rabbit Gaming), who were both participants at EGE 2018. I wanted to find out how much they were owed and what the agreed (or expected) payment time-frame was. According to Javaa:
We are told at every EGE event that we will be paid within 60 days (2 months). My team is owed R14,000 for placing second; however all teams who placed are owed R46,000 combined.
What about who actually owed the money, and if they'd been kept in the loop regarding the non-payment? Hypz revealed:
As far as my knowledge goes, the organizers such as ACGL who controlled the Call of Duty event don't have anything to do with payment. [T]he people responsible for payment would be EGE themselves. I've emailed EGE themselves and called the contact details given by EGE's website several times, [but] have not received answer to anything at all, from Twitter, email [or] call.
Javaa added:
I have only been able to speak to Clint "Zombie Dredd" O'Shea (Eds: Esports Central editor and one of the two ACGL co-founders) as a middle man, who has helped me as much as possible so far. Other players are trying to contact the EGE offices directly, with little success.
The above pretty much confirms everything Glenn revealed, but adds a little more nuance to the issue. While communication with EGE had broken down, ACGL appear to just be a middle man. What exactly is their role in all of this?
The ACGL & EGE connection
I reached out to Nick "HoldenZA" Holden (Eds: The taller co-founder of ACGL) and the first question I asked was the obvious one…

CH: How much money is still owed in total and for which titles?
Nick Holden: As far as we are aware, all prize payments for tournaments run at EGE are outstanding. The amount owed is R61,000. The titles affected are Injustice 2 (R2,500), Tekken 7 (R2,500), FIFA 18 (R10,000), and Call of Duty (R46,000).
CH: Yikes. Who is responsible for the late/non-payment? EGE? ACGL? Please clarify the relationship.
Nick Holden: EGE is responsible for payments. ACGL is a service provider for the event, meaning that we manage tournament related operations, including staffing of said tournaments.
CH: What specifically is the reason for the late/non-payment?
Nick Holden: The only statement regarding payment that has been released from EGE is via Critical Hit.
CH: What is being done to rectify the situation?
Nick Holden: From our side we have sent a letter of demand and looking to pursue legal action on behalf of the players and ourselves, as ACGL has not been paid for the services provided.
CH: When can players expect payment?
Nick Holden: This is a question for EGE. We have no details on when payment will be expected to be made.
CH: Why has there been minimal communication regarding an actual payment date with affected parties?
Nick Holden: We have been in contact with all of the winners and forwarded their queries where possible to EGE management. There is however little to no response from EGE regarding the queries and payment obligations.
CH: What is being done to ensure this does not happen again in the 2019 iteration of EGE?
Nick Holden: ACGL has not entered talks regarding EGE 2019 at this stage. Based on our experience regarding EGE 2018, we will only do business with them provided that; 1) a security deposit be paid and 2) before the event the prize pool is placed in a trust or paid directly to us and we will manage prize payments. We will not operate the event if we and players are not paid in full.

There are a couple of key takeaway points from Nick's answers that I think are important to stress. First off, ACGL are not responsible for the tournament winnings. Secondly, ACGL themselves (and by extension I assume their staff that worked at the event) haven't been paid either. Third, the only communication that has taken place has been between the players and ACGL (who are essentially a vendor in this situation). ACGL have escalated these queries to EGE with "little to no response from EGE." Should there be better processes in place to ensure prize money is held in trust? Absolutely – and Nick's answers highlight they've learnt this lesson as well.
Johnny Malherbe & EGE response 2.0
At this point your gut reaction is probably that EGE are pure evil and I'm guessing that you're frantically preparing your boycott poster or social media copy while you finish off this article. However, I really think it's important to contextualize these events to help everyone understand what goes into events like these. As such I reached out to Johnny Malherbe from EGE once more to try and get a response. I sent Johnny very similar questions to those I had given to ACGL. Here is what Johnny had to say,
See below my comments – and huge apologies to all concerned- things just spiralled out of control and we dropped the ball by not communicating with all concerned. A quick back[g]round on EGE. I have been in the exhibition business for over 25 years. The first EGE happened in 2015 – after spending 3 to 4 years researching whether there was a need for a local esport/gaming/table top/cosplay/artists alley/PlayStation/Animation colleges and learning institutes/game designers and the like.

What we discovered was that each area only promoted themselves with little thought of coming together. That's exactly what we did – put everyone under 1 roof. We also went out and sourced people who had the same passion as us – such as ACGL to run all the e[sports] tournaments – in other words we partnered up with people that were not only key influencers, but also very capable and the passion for the industry – "Not just for a Fast Buck". EGE not only survived other shows coming to Cape Town – but gave Cape Town its own product and brand that all visitors could be proud of. Each show increased in terms of space and visitors – except for 2018.

For some reason there were less visitors – even though there were more exhibitors and offerings to the visitors (I.e. Computer Mania coming on board for the first time – offering visitors an opportunity to buy their offerings with huge discounts). The ad spend was more than previous years and EGE was no longer an unknown – yet the visitor numbers were down on previous years. In 2018 all expenses had gone up exponentially yet gate takings had reduced. Further to this – even though we had the data sponsored by Mweb – we still had to pay a "Corkage Fee" of 30% [to the venue].

These costs are way out of sync with what the market pays – for example when CTICC was built in 2004 – data cost an absolute bomb – but each year CTICC still put their price up – even though data prices have been coming down substantially. This plus very high rentals contributed to EGE 2018 running at a substantial loss – running into hundreds of thousands. That said however, EGE is doing all it can to rectify the situation to make sure all outstanding payments to the winners are met within the next few weeks.

EGE is in talks with various stakeholders to ensure there will not be a repeat of 2018 and that 2019 is back on track with bigger prize pools and other offerings for exhibitors, participants and visitors – watch the space.
I followed up with a few more questions to try and get a more concrete time-frame for payment.
CH: Could you better define what you mean by a "few" weeks? Are we talking 2 weeks? A month?
Johnny Malherbe: Probably closer to end of February.
CH: ACGL operated the tournaments at EGE 2018 and also haven't been paid. When can they expect payment?
Johnny Malherbe: [The] same applies to ACGL. All efforts are being made to rectify matters – so a month [is] probably more accurate.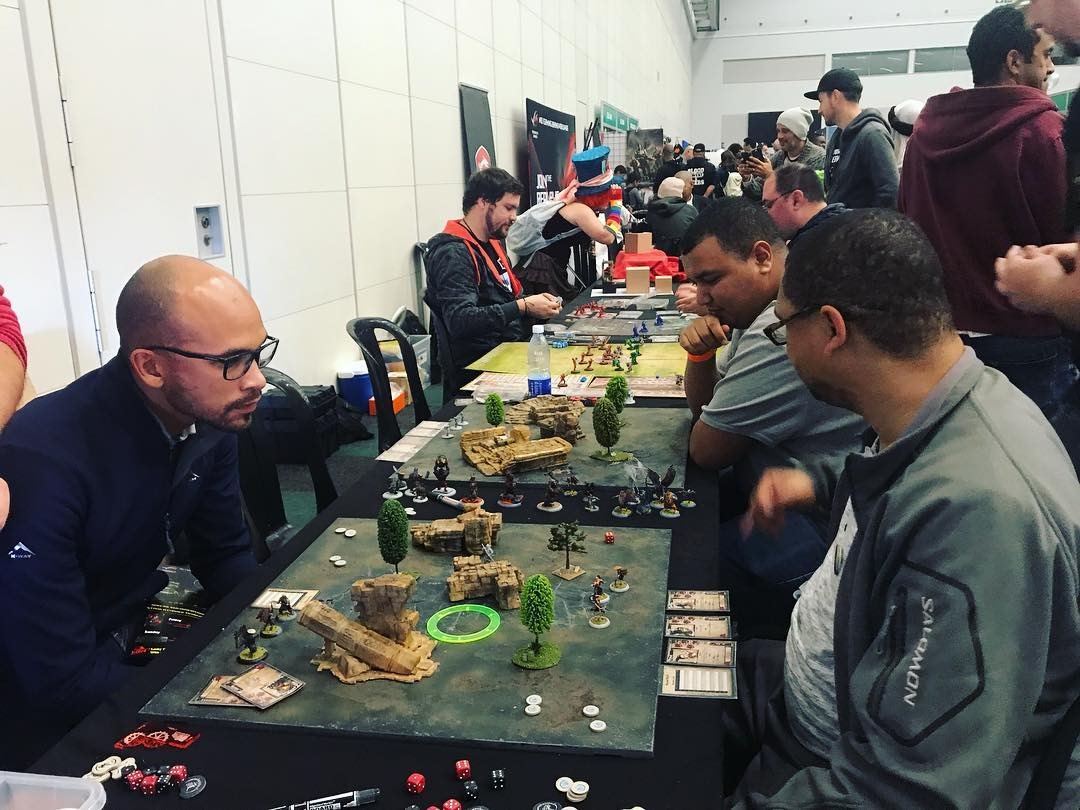 I'll give Johnny this, he's not wrong about EGE going from strength to strength over the years. They've certainly built something special that delivers an enjoyable experience. I've been to the last three iterations of the event and have thoroughly enjoyed each one. EGE is an essential piece of the gaming/esports annual calendar and does a lot to get non-gamers involved. The event is particularly accessible for school children and kids. The revelation about what exactly went wrong with EGE 2018 certainly adds some much needed context. Lower than expected income, with increased costs, isn't a minor disaster. I certainly felt a pang of sympathy when Johnny pointed out that,
This [high costs] plus very high rentals contributed to EGE 2018 running at a substantial loss – running into hundreds of thousands.
#PayBackTheMoney
However, many of the points raised by Johnny just aren't relevant to this issue at hand. Prize money absolutely should have been set aside in a fund no one could touch before the EGE 2018 doors opened. The prize pools were advertised/marketed well enough in advance that this should have been a top priority. Then there is the issue of the total breakdown in communication with all the affected parties, which has absolutely nothing to do with income or expenditure.
So, what does this mean for the out-of-pocket competitors and ACGL? Let's put this into perspective. By the time this article goes live, EGE 2018 took place approximately 209 days ago and no payments have been received. Non-payment issues like these have the potential to ruin smaller third-party vendors, let alone a specialist esports operator like ACGL. It also frustrates the balance sheet of competitors, who often travel from far and wide to attend regional events around the country. This also just outright damages the reputation of the larger scene that's struggling to emerge as a legitimate industry in South Africa.
With the end of February 2019 around the corner, it's time to see if EGE will indeed honour their financial commitments as they've promised to do here. If they've run at as much of a loss as they've suggested, it doesn't bode well for anyone involved.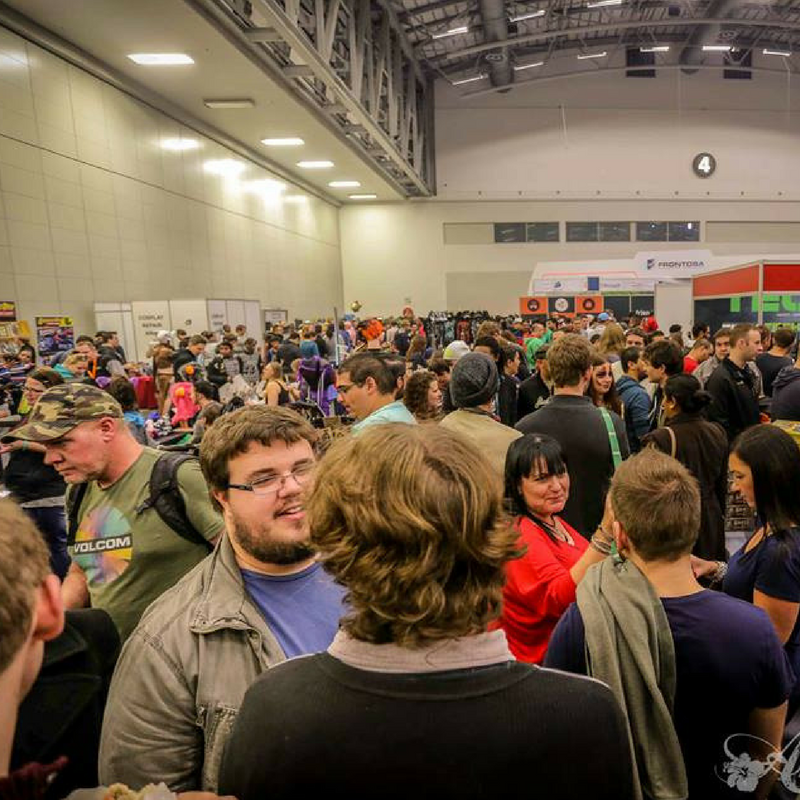 What about EGE 2K19?
If we go a step further, what does all of this mean for EGE 2019? If an event can't or doesn't honour its 2018 commitments, what chance is there that they'd host a 2019 iteration? I really hope that this hasn't put a stake through the heart of our favourite gutsy Capetonian gaming and geek expo. Alternatively, if an event does go ahead but 2018 debts aren't settled the entire community could wholesale boycott the event (thus ensuring its demise).
I want to believe in Johnny and EGE… Do you think there's still hope for the Electronics and Gaming Expo?
*Note: I had received answers from all the above respondents by the end of January 2019. At the time of this article going live there were still no confirmed payments received. As this is an ongoing story we'll update with any changes as they happen.
Like esports?
Check out esports central
Last Updated: February 22, 2019